BRAND STORY
Original brand,global sales, quality products and after-
sales service.
Please stay tuned.
Guangzhou Goochie Medical Technology Co., Ltd.
We are a company that provides a series of services for permanent makeup and beauty equipment, brand planning, product flow, technical training, advertising, promotion and design. Goochie has three brands under its name: Goochie, Mastor and PM.
The company structure includes production department, brand department, foreign trade department, warehouse department and wholesale department. It mainly produces tattoo products; tattoo pigments, tattoo pigments, eyebrow tattoo machines, eyebrow pencils and other products. It is one of the earliest embroidery products factories and embroidery products in China. Goochie's permanent make-up brand uses American raw materials and continues to innovate in the beauty market. More and more people recognize and accept the Goochie brand. In many countries and regions, we value customer experience first. In addition, our goal is to prove high-quality products and a high level of after-sales service. Our customers are mainly distributed in the markets of the United States, Germany, South Korea, Japan, Canada, Russia, Denmark and Southeast Asia. In China, Goochie Permanent Cosmetics is the only brand with product qualification certificates and related export certificates. Product sales are all over the world.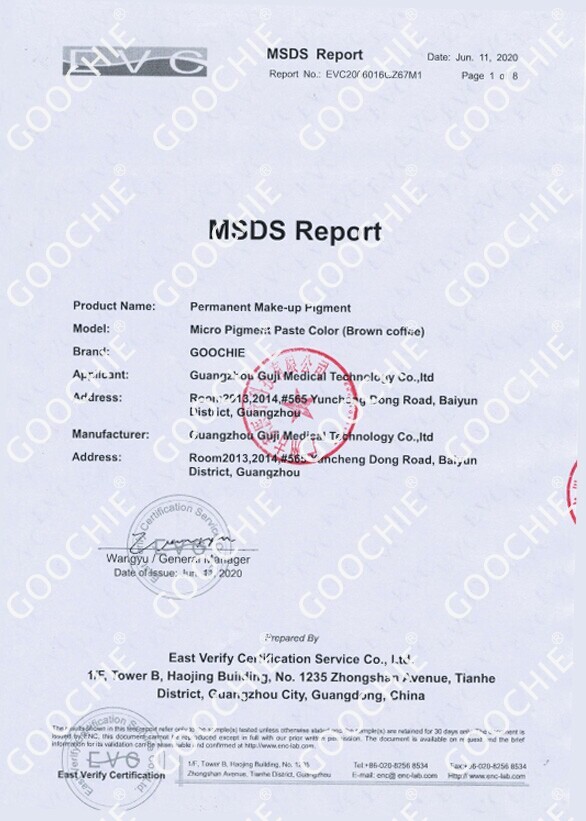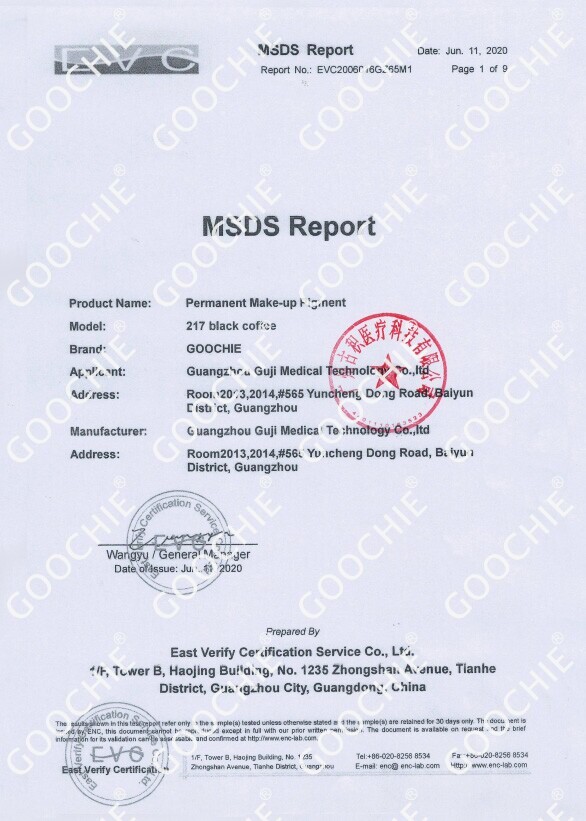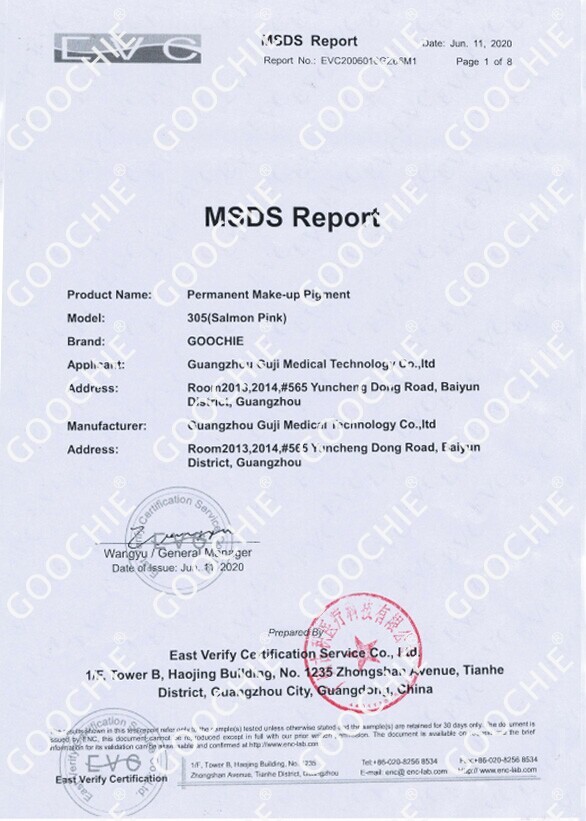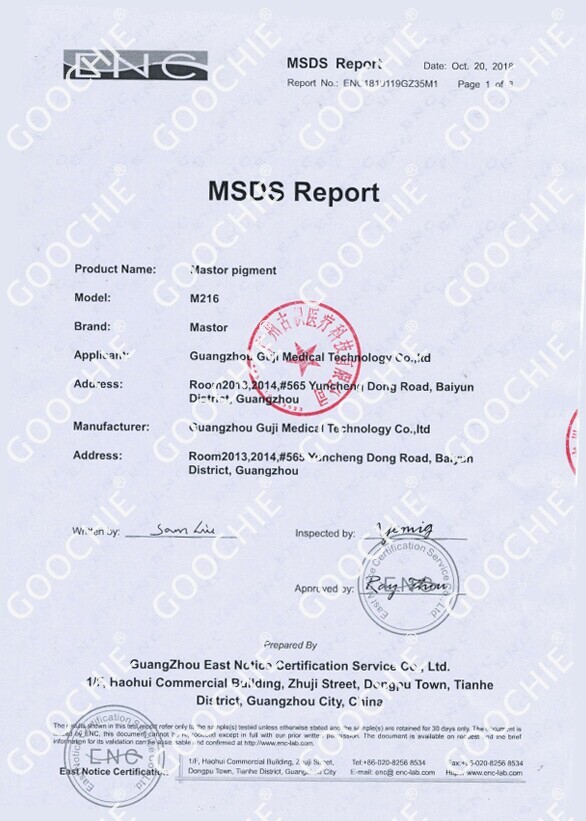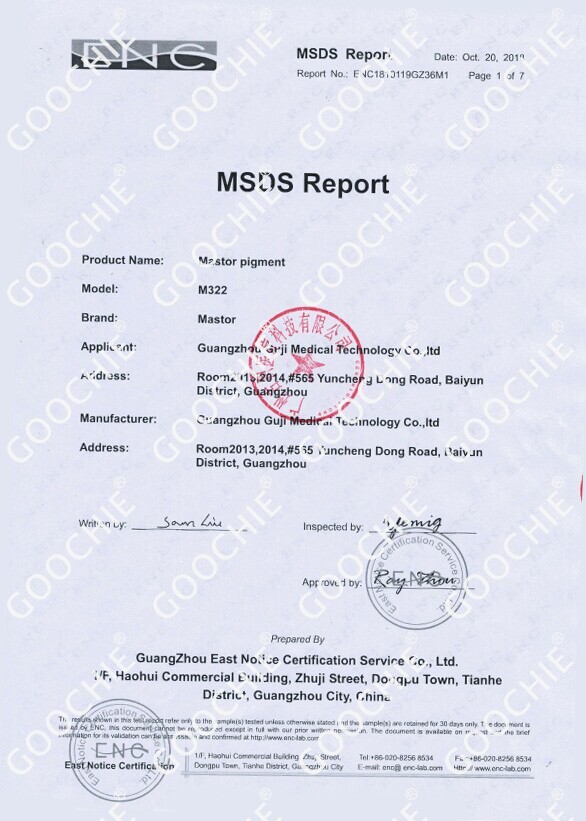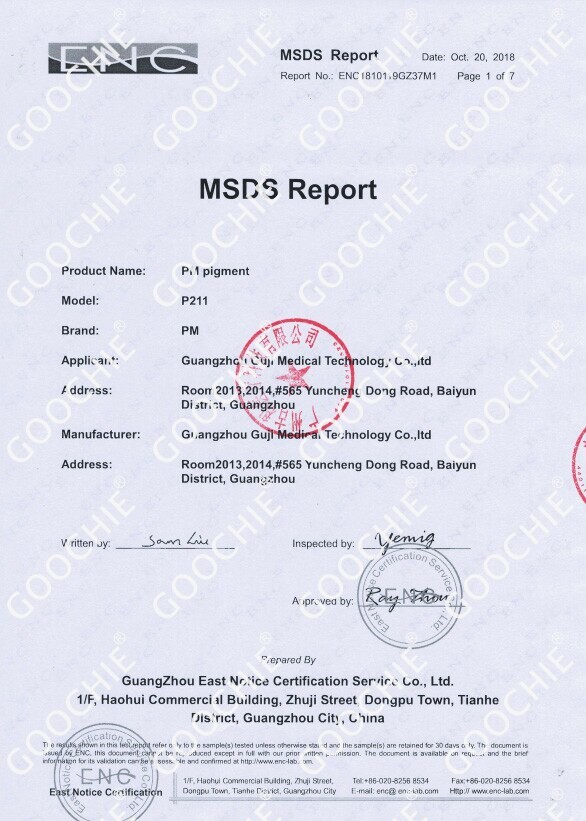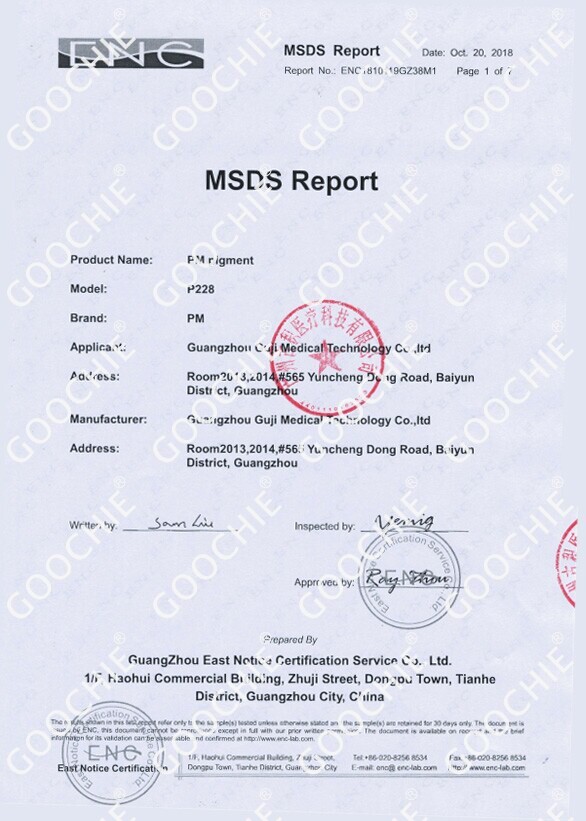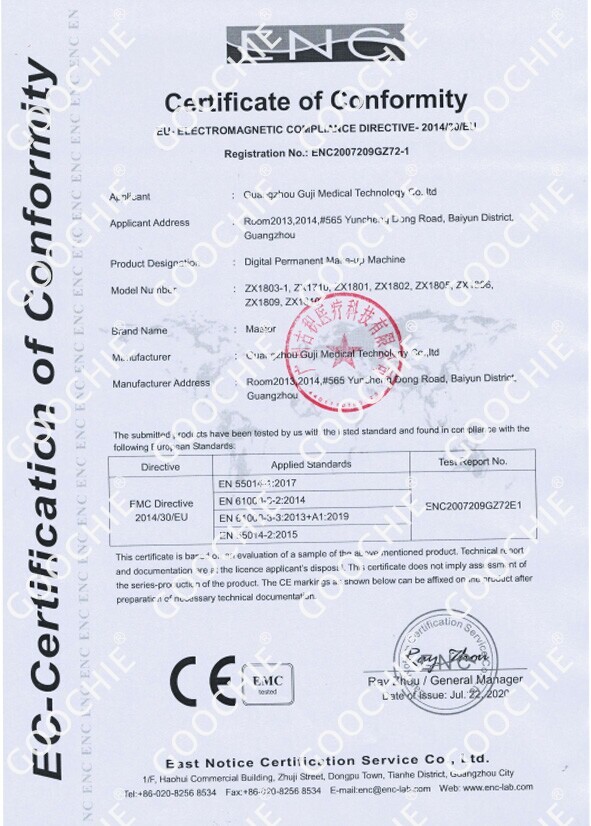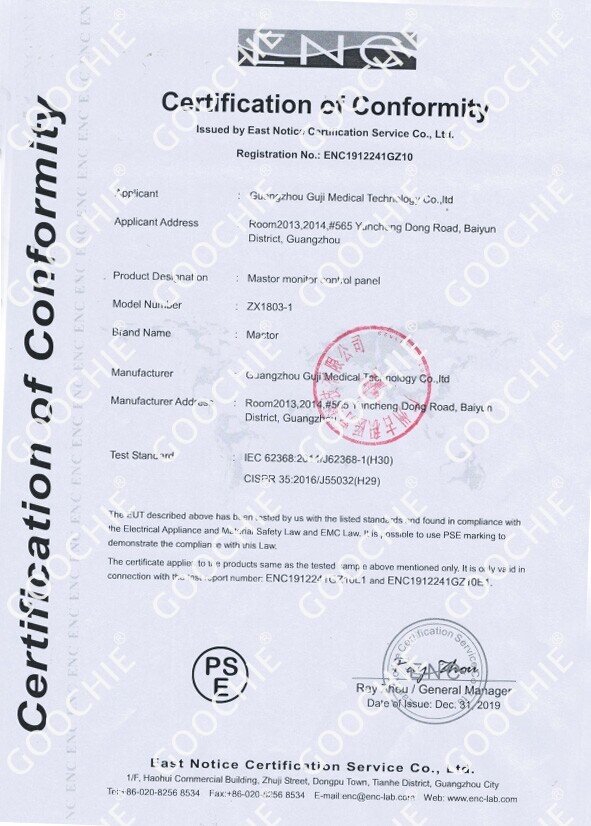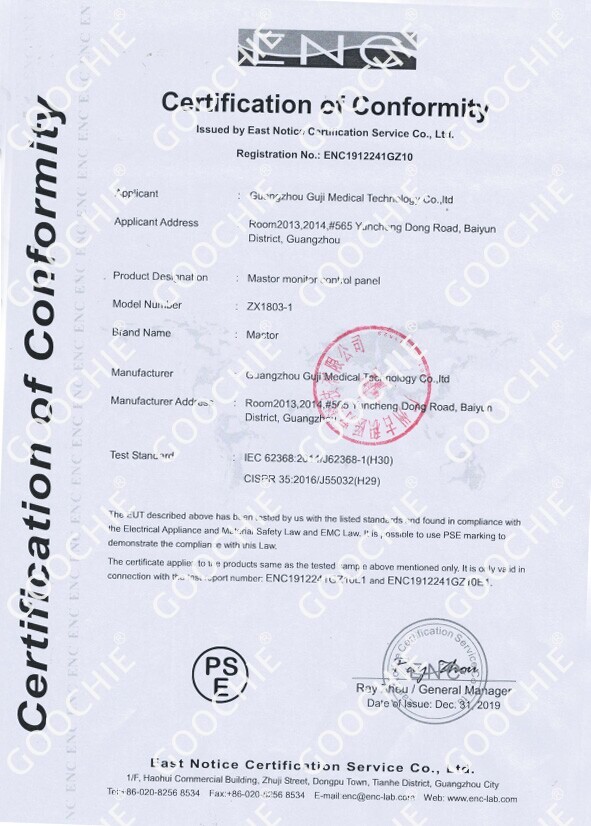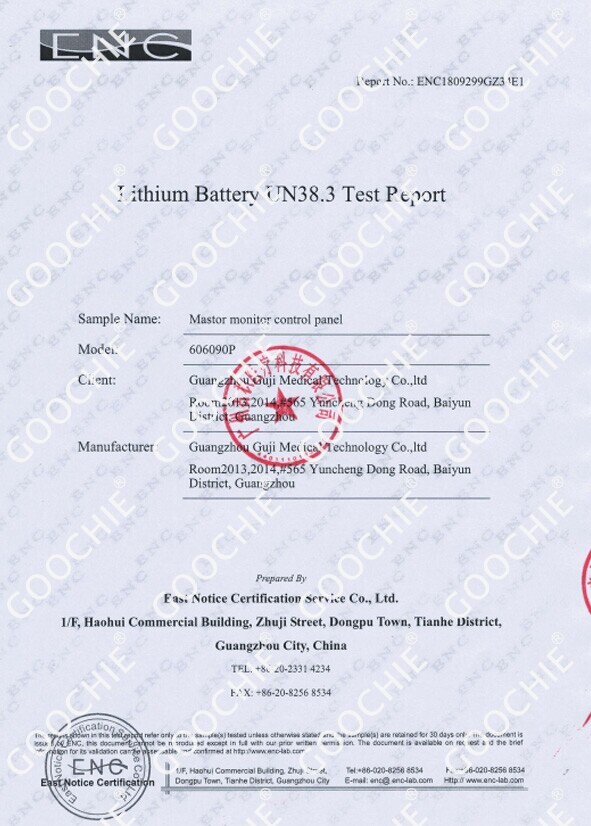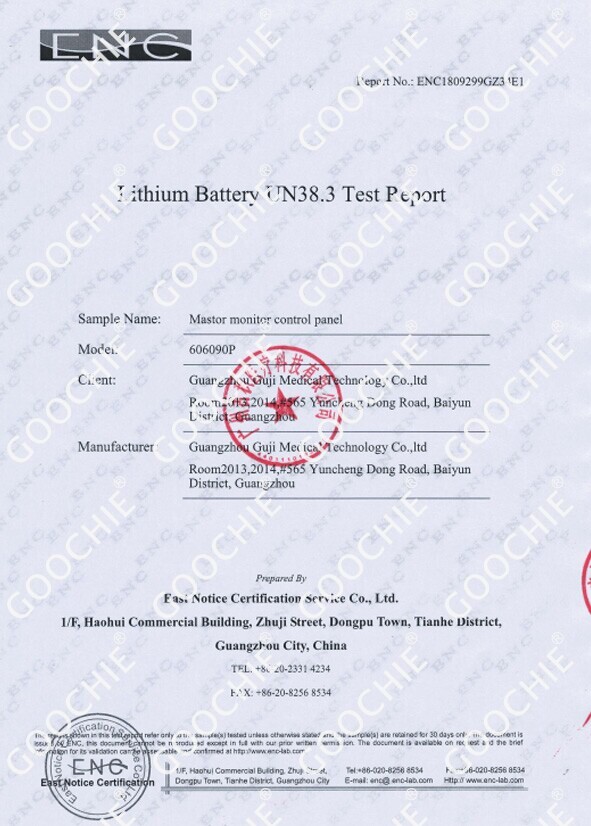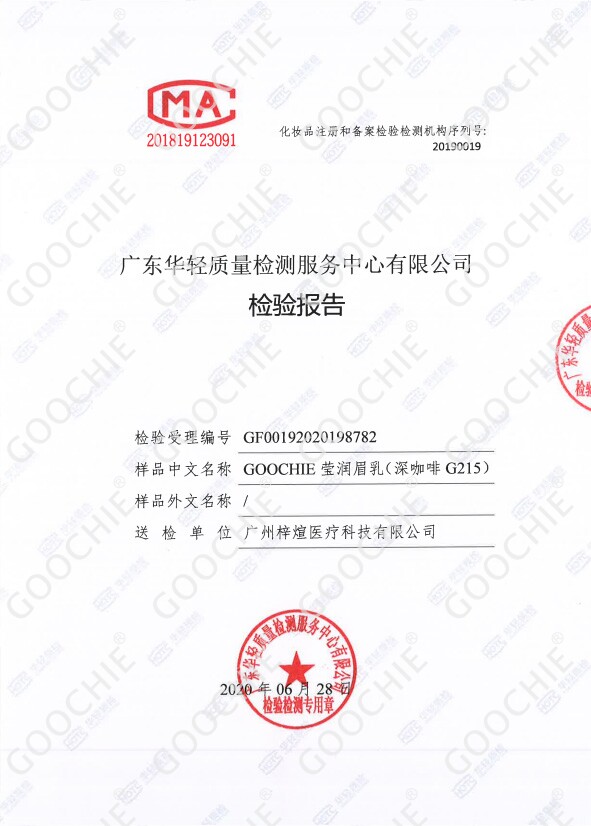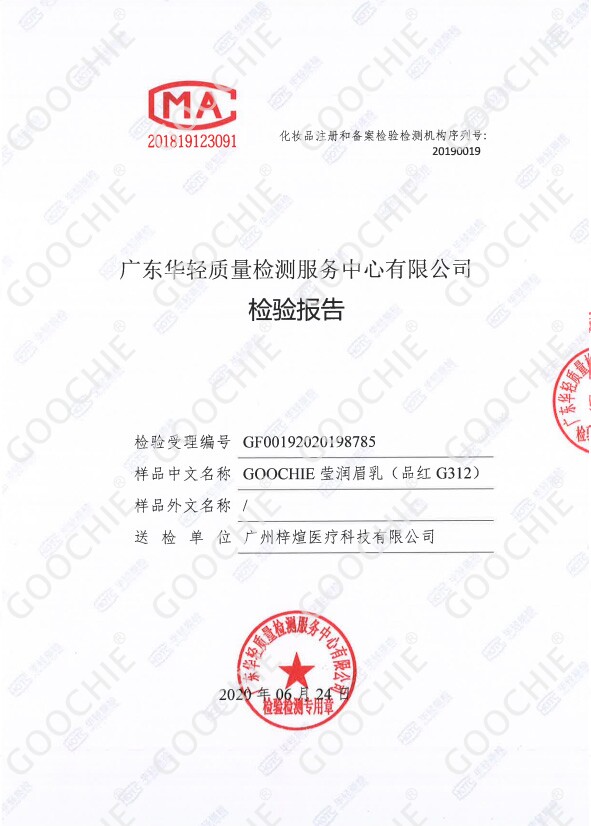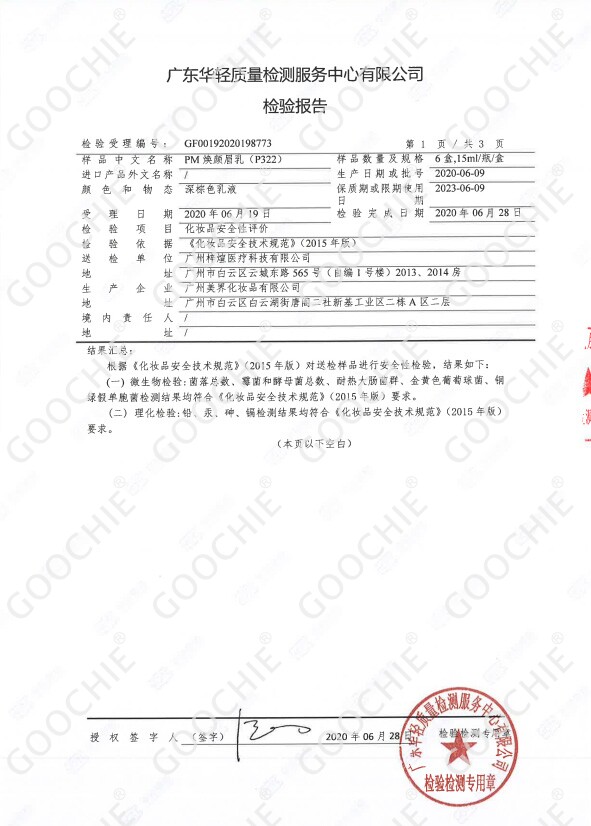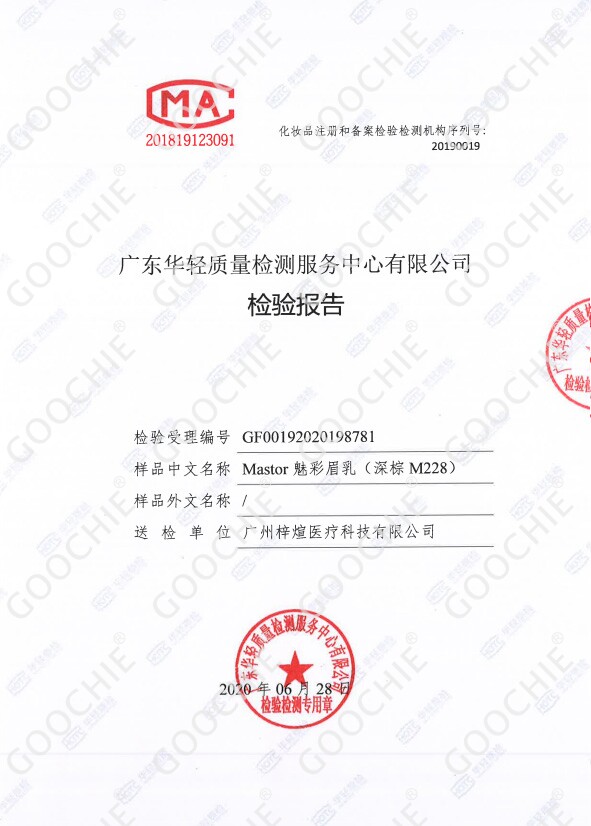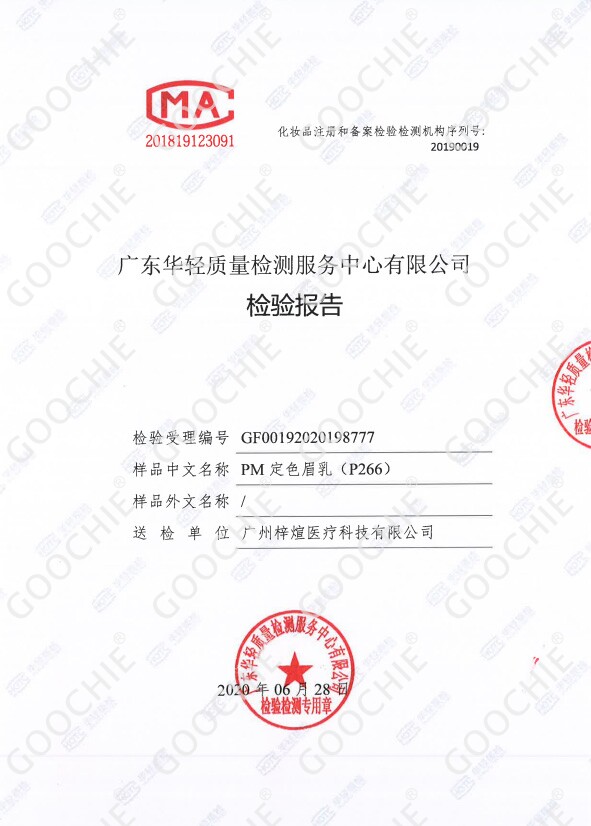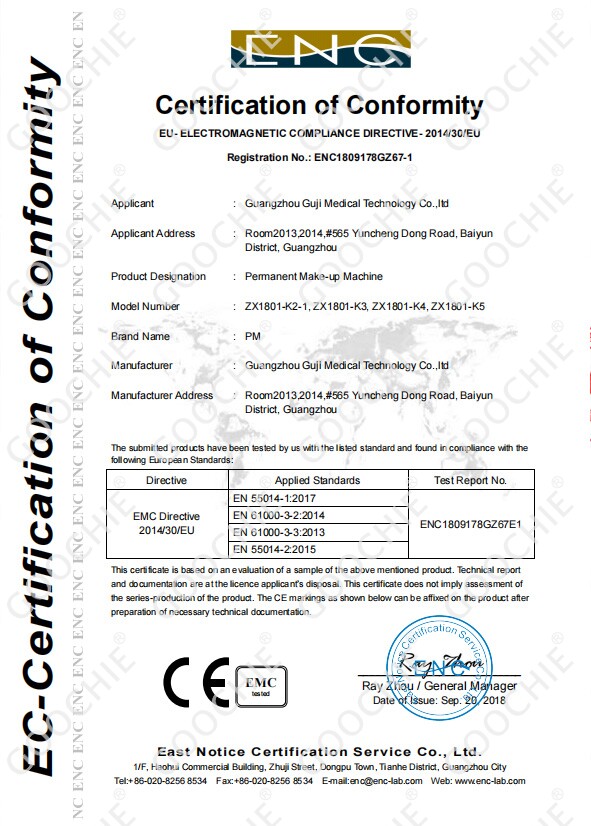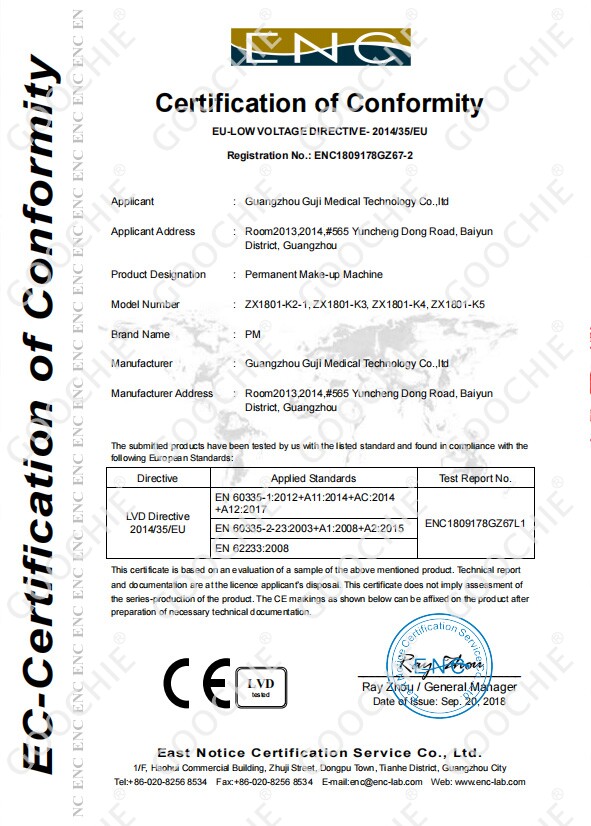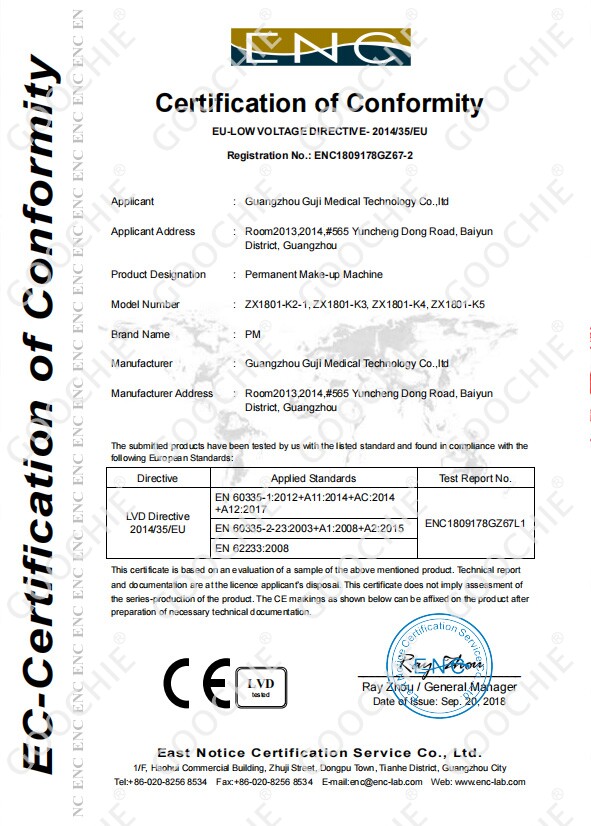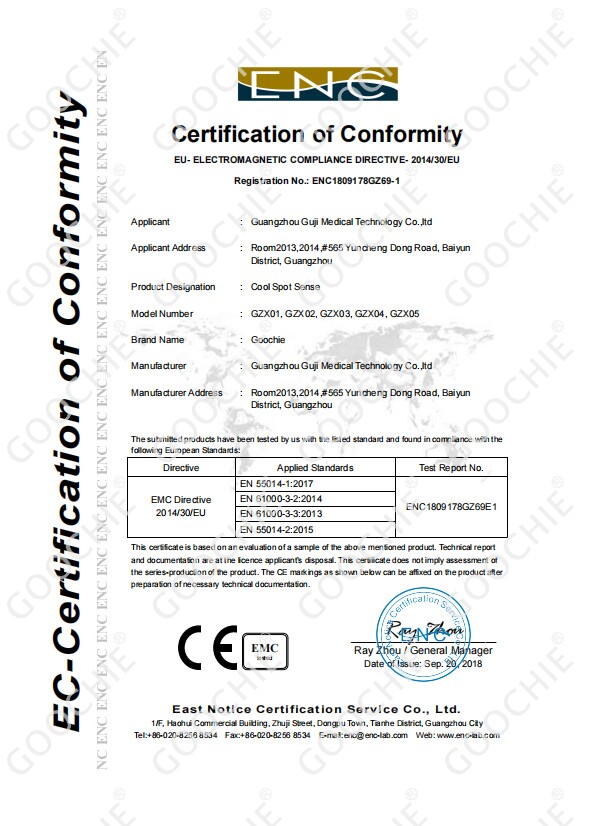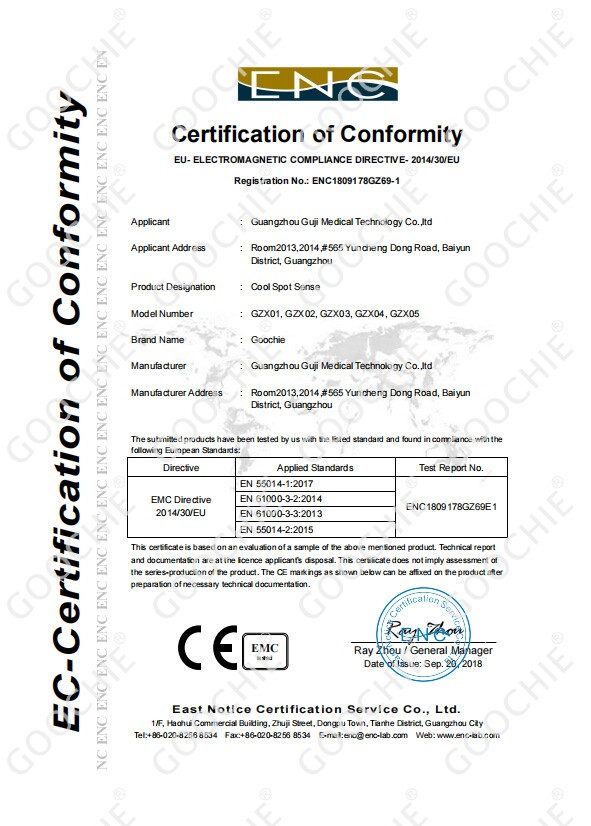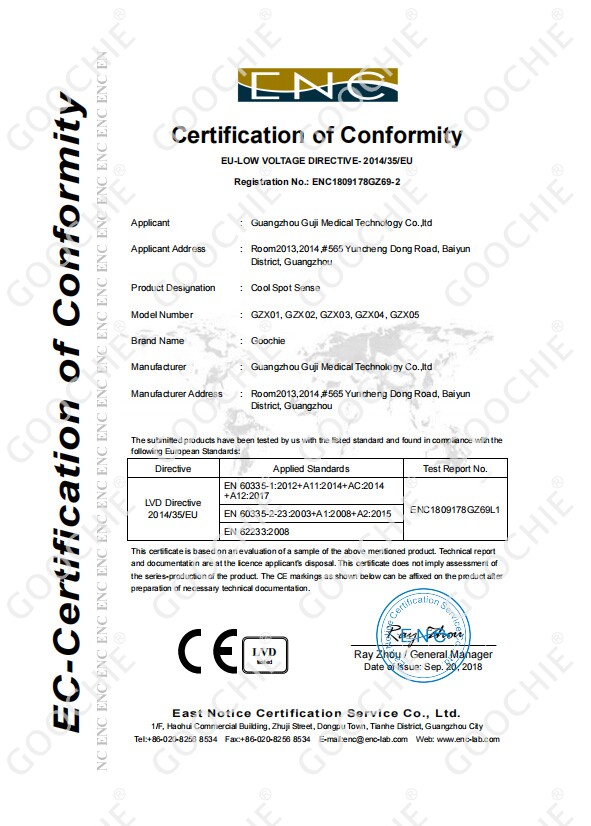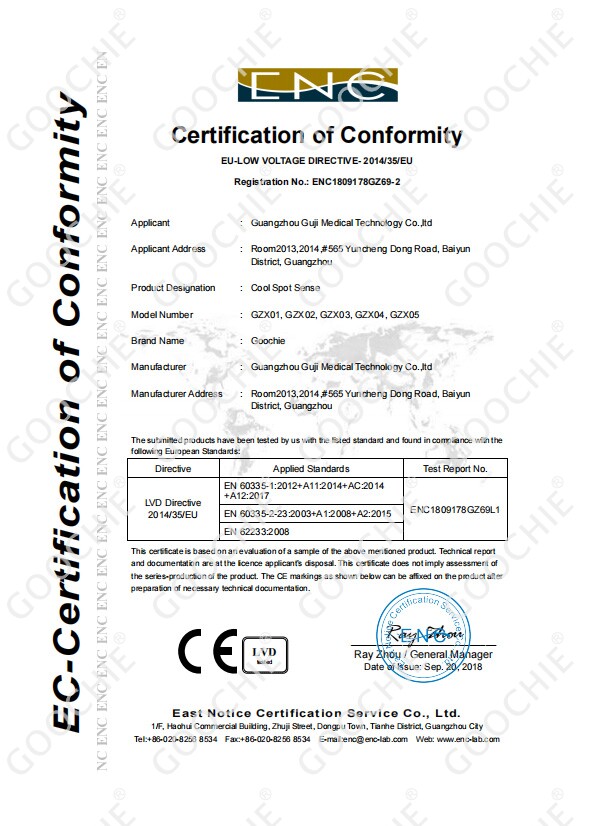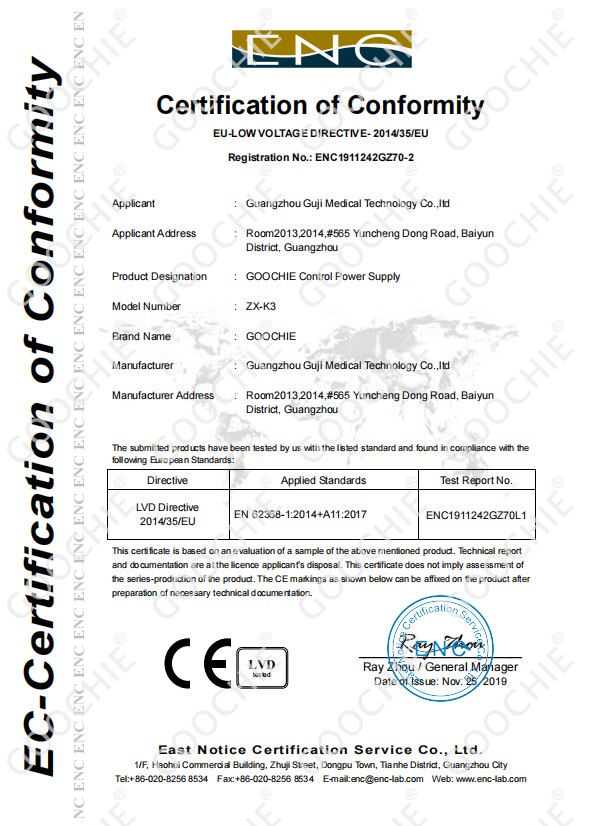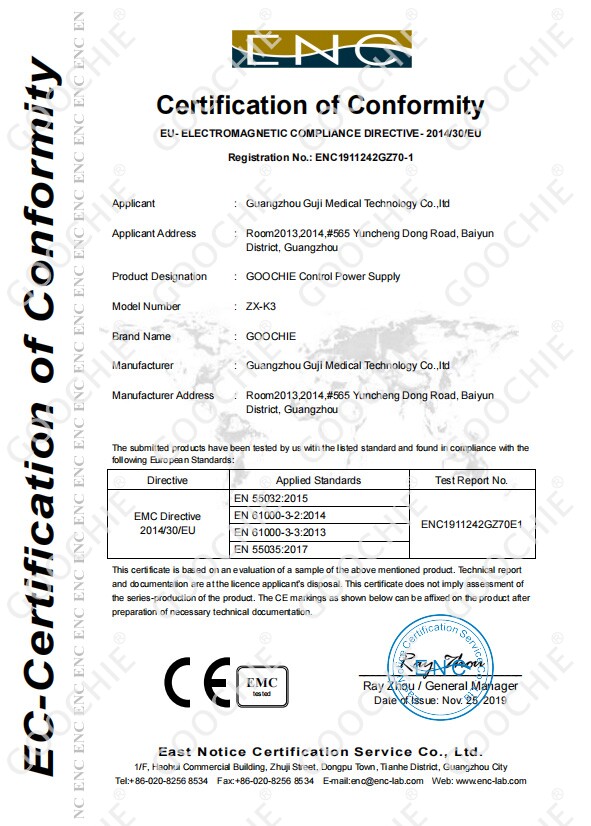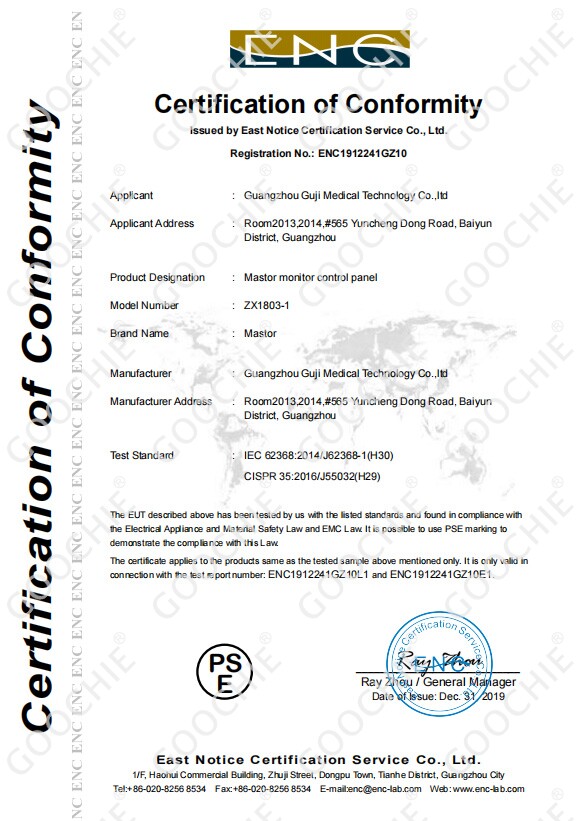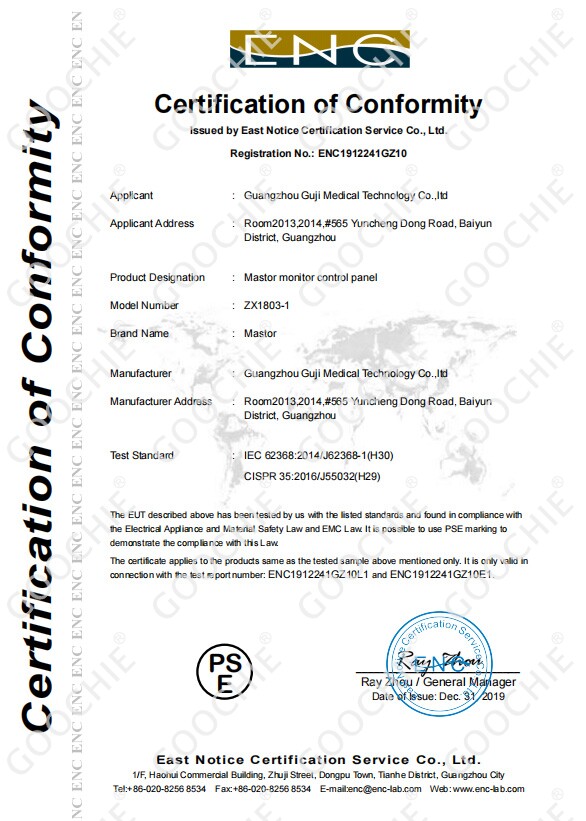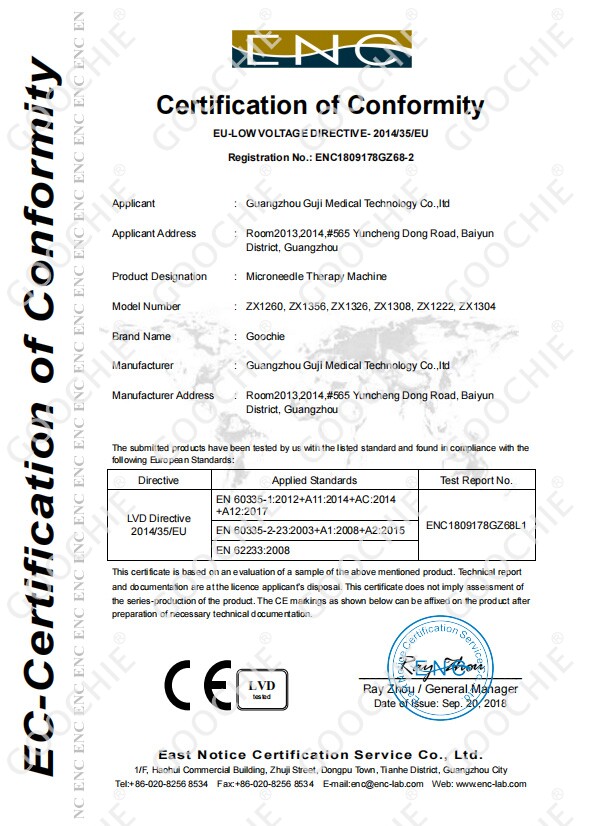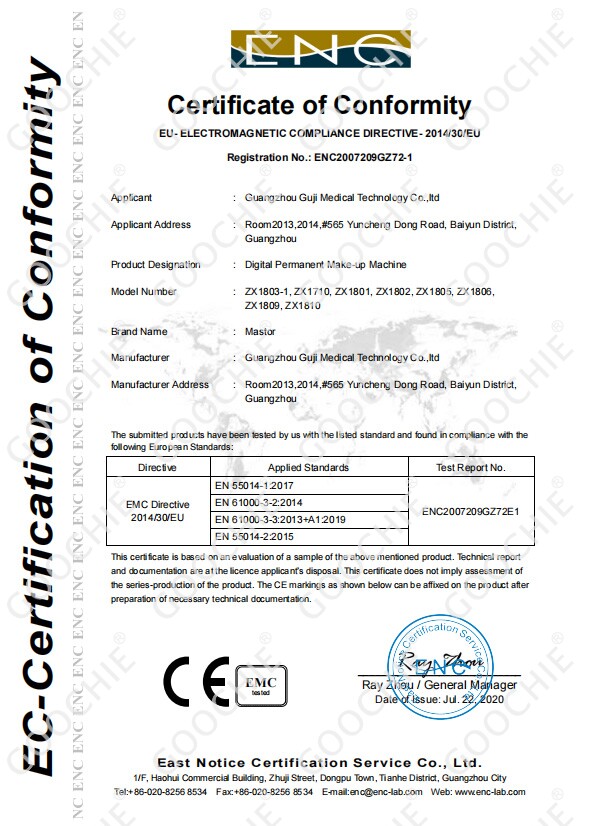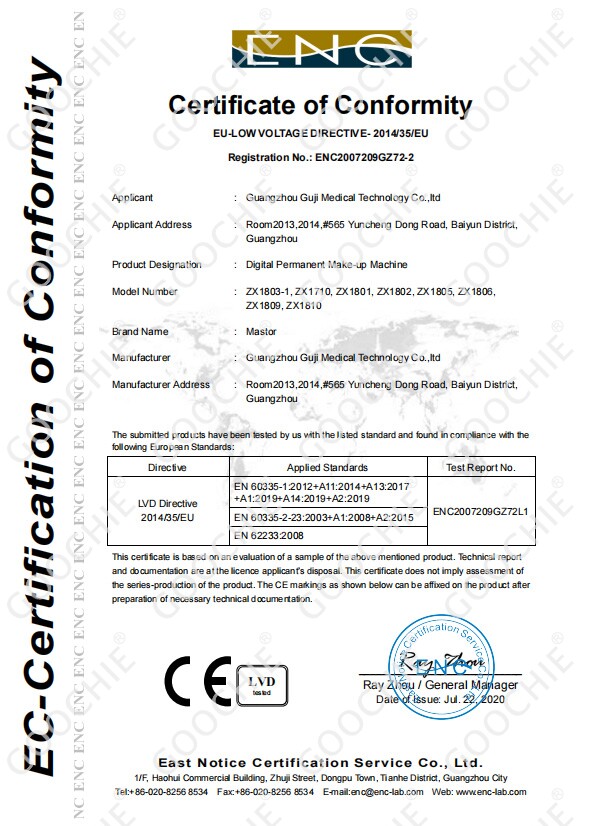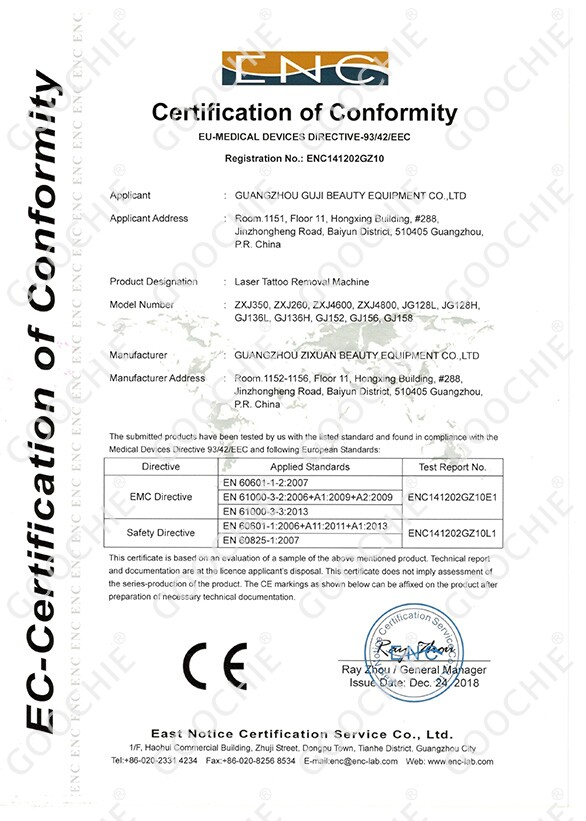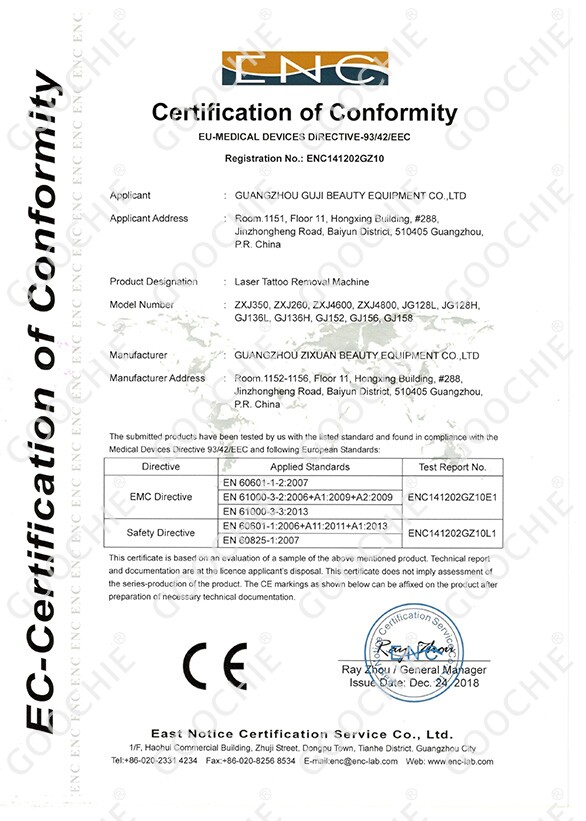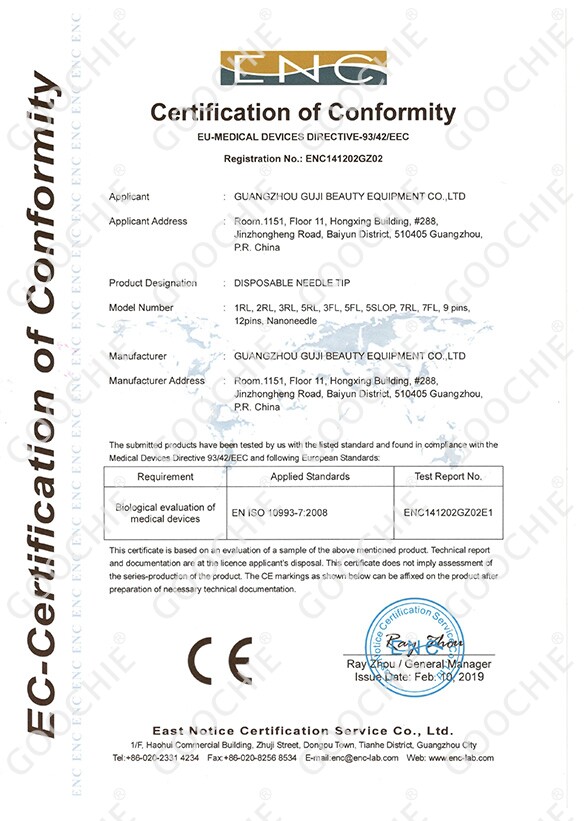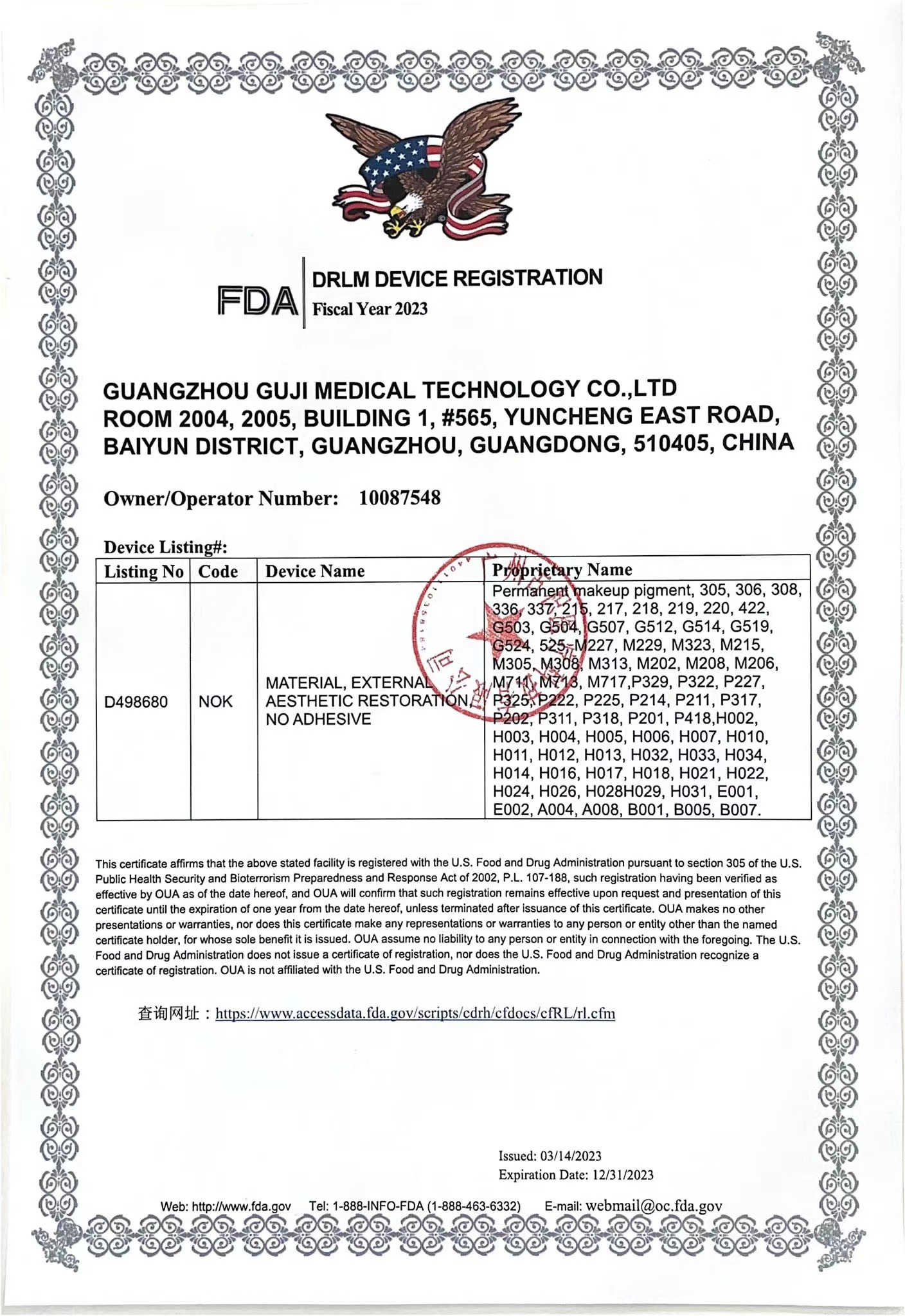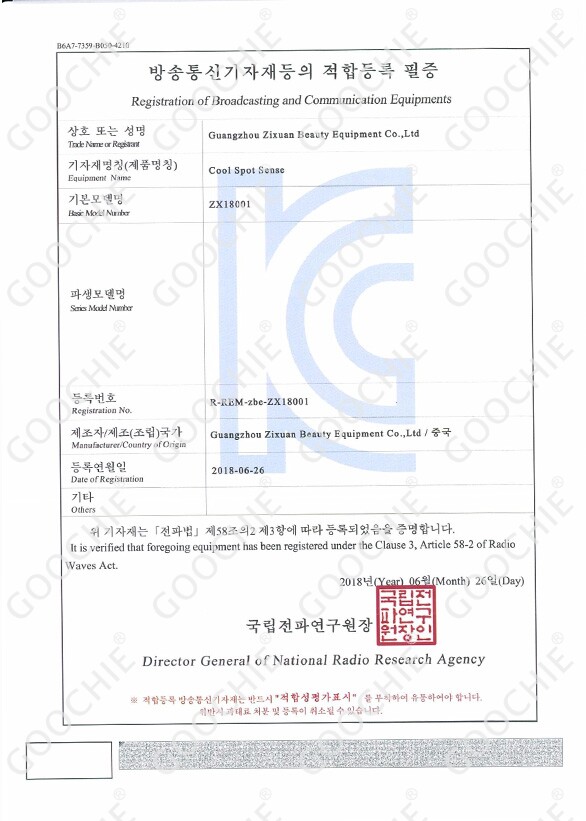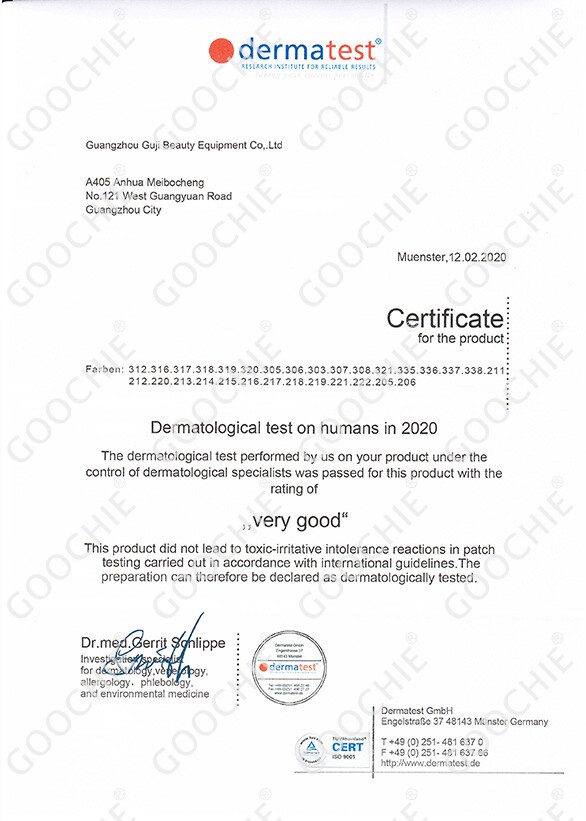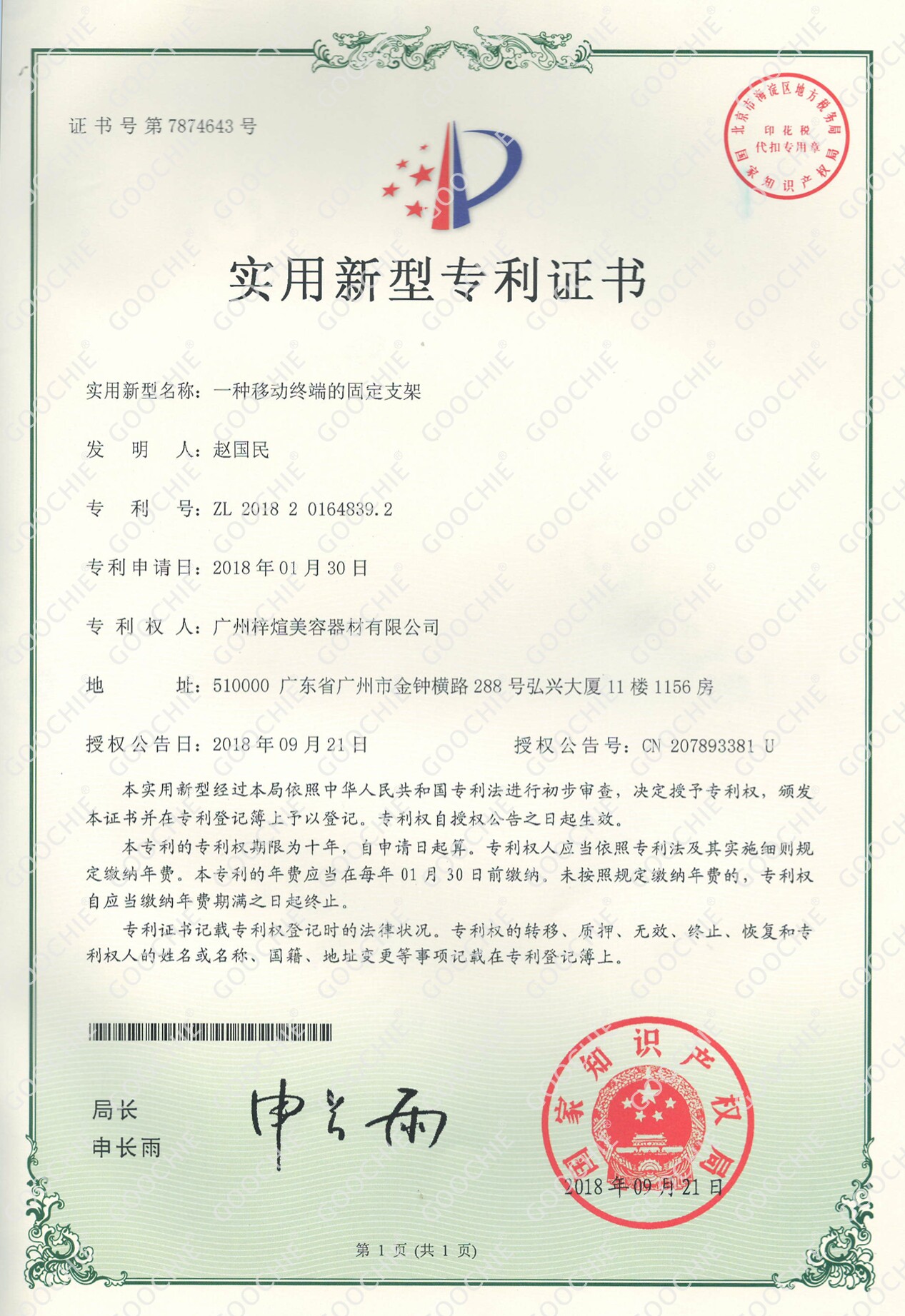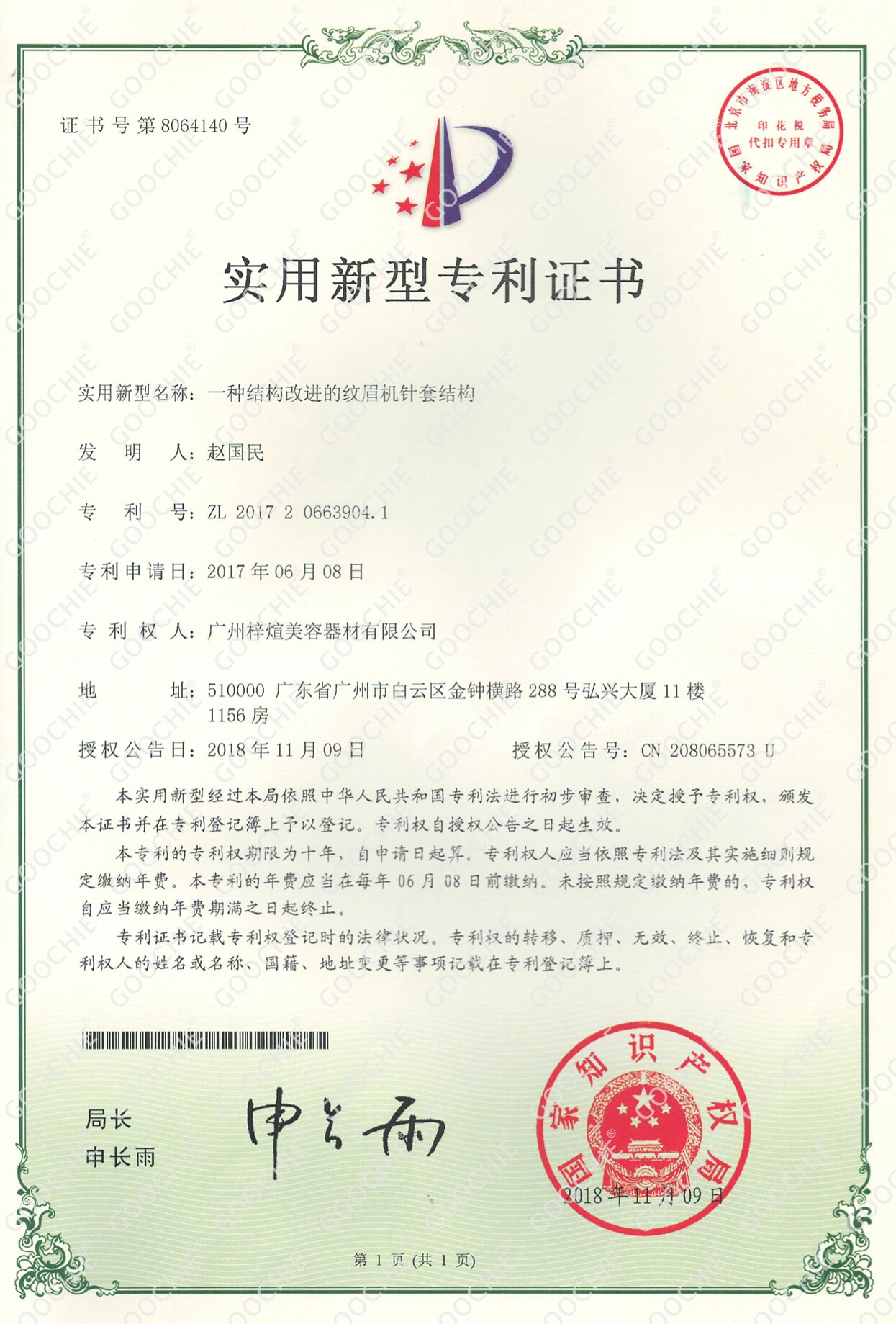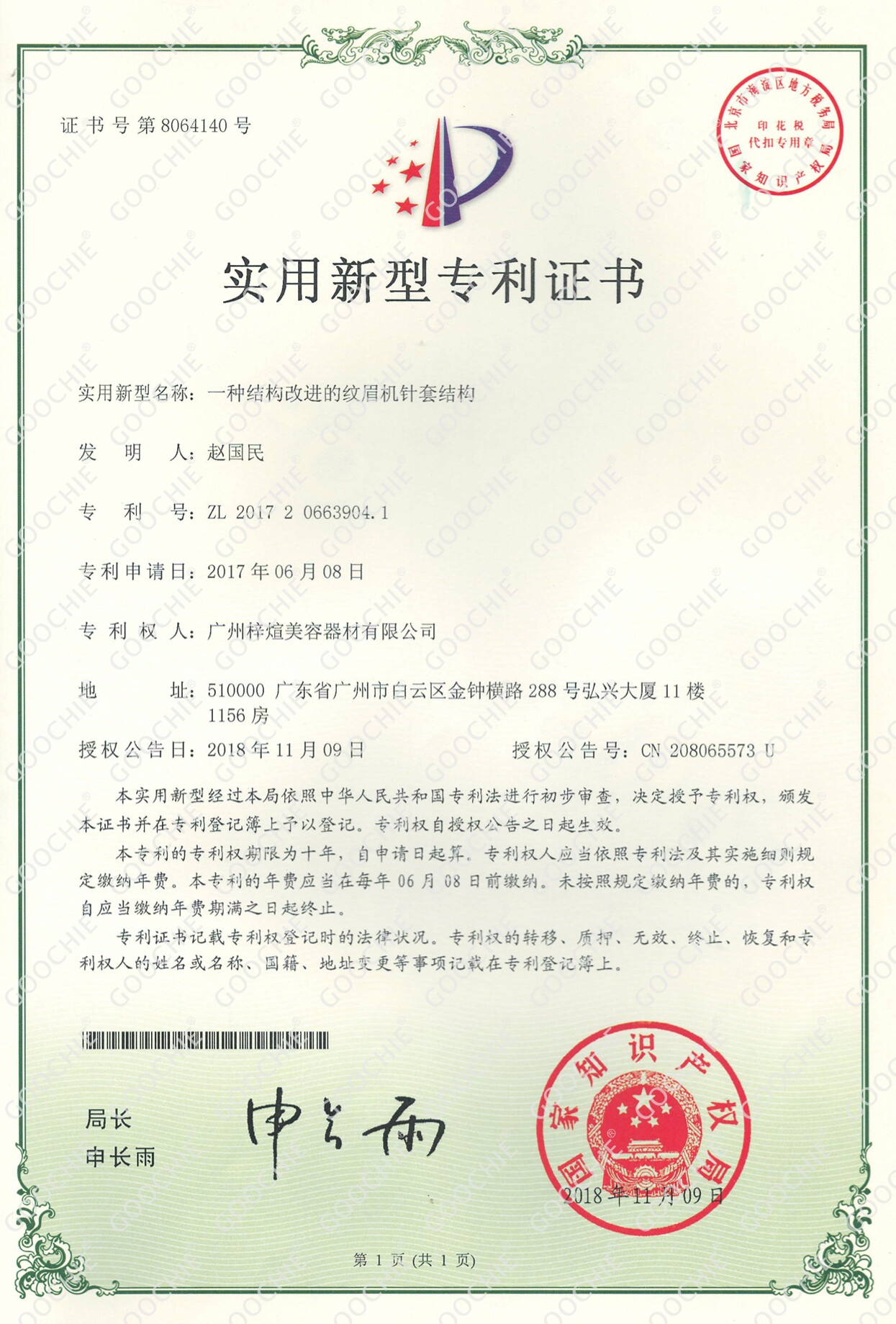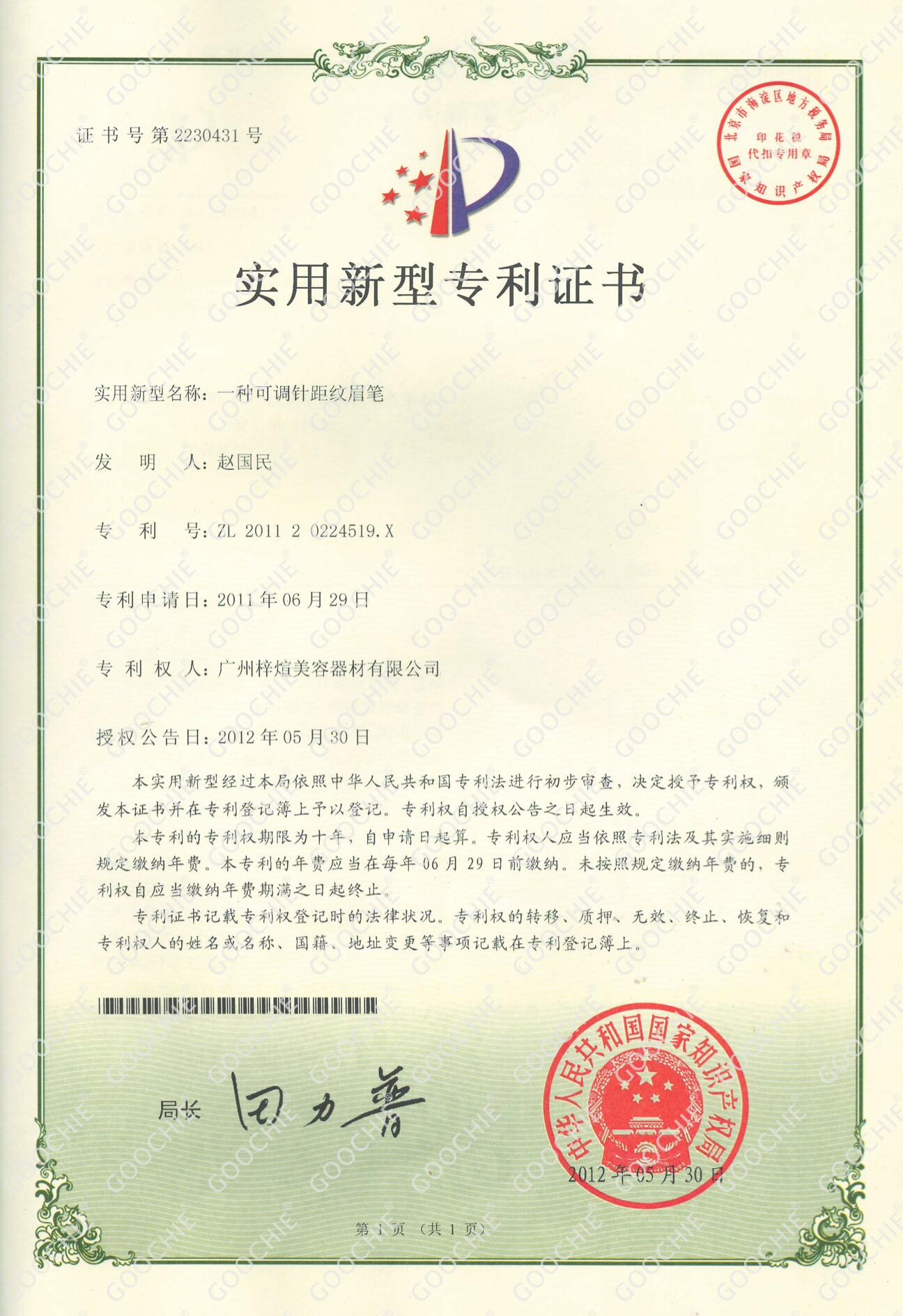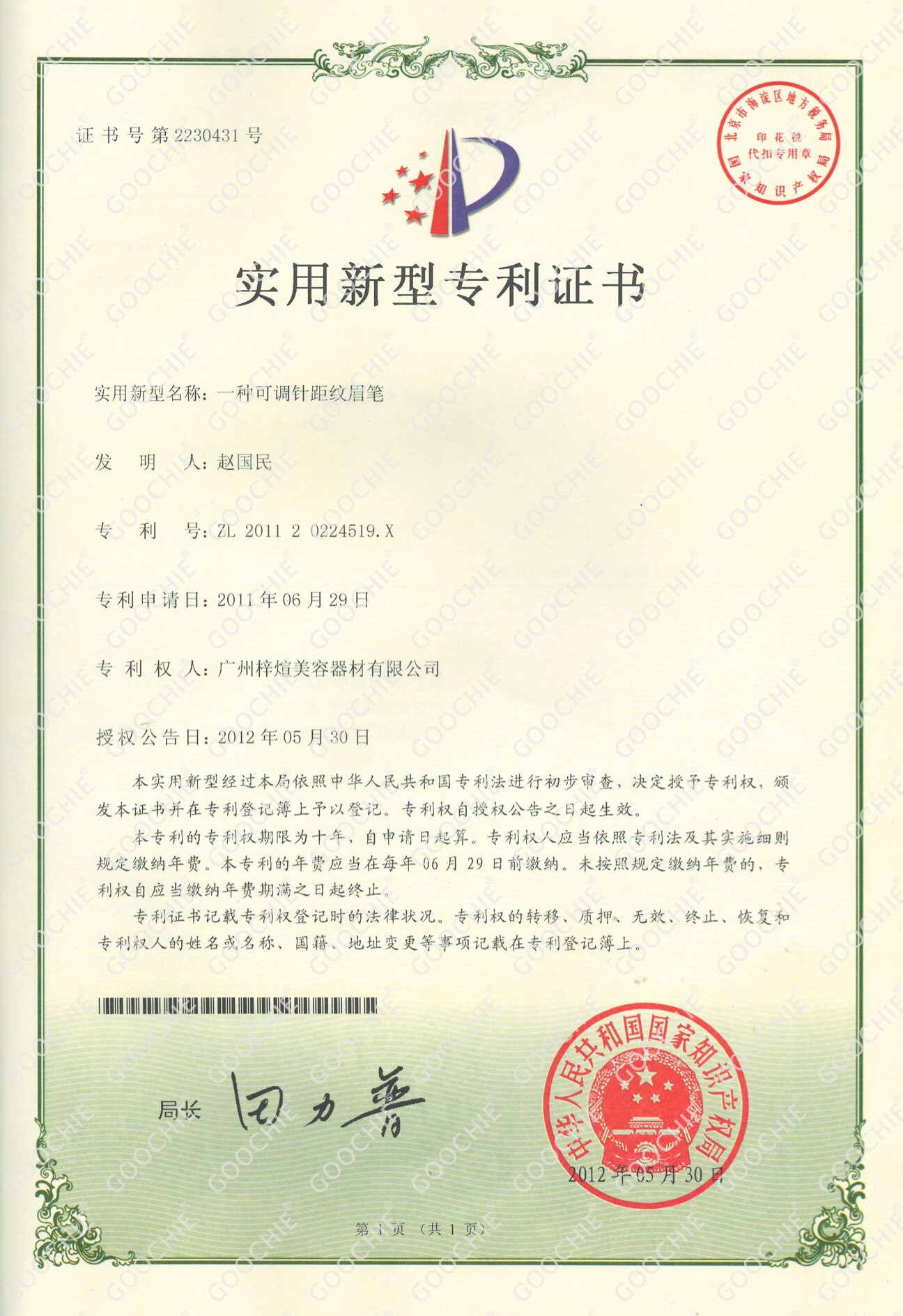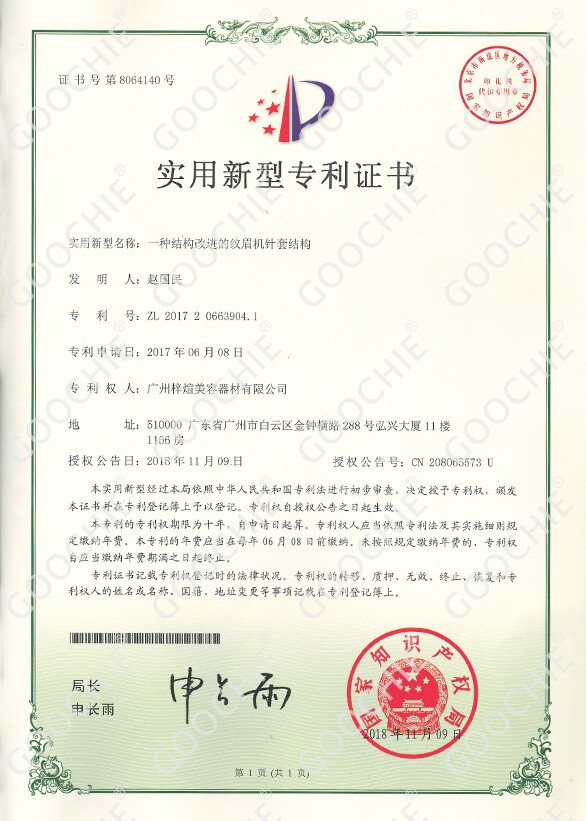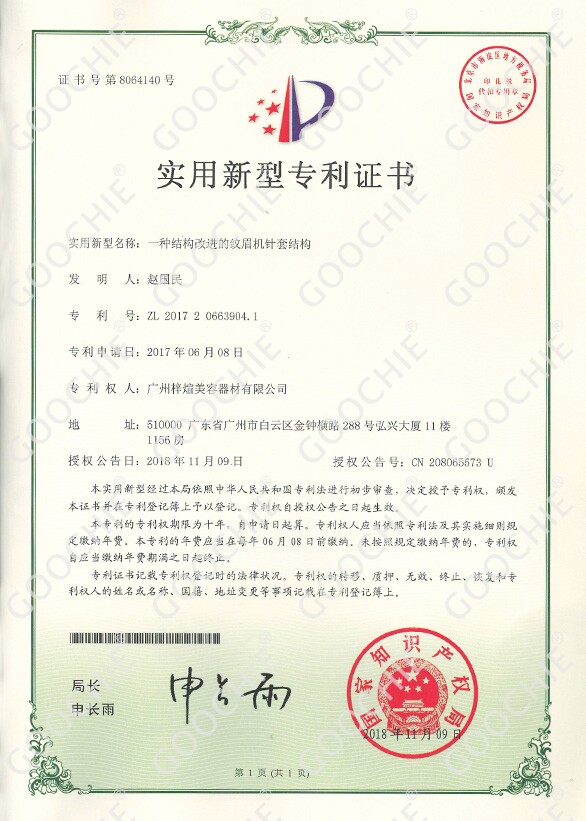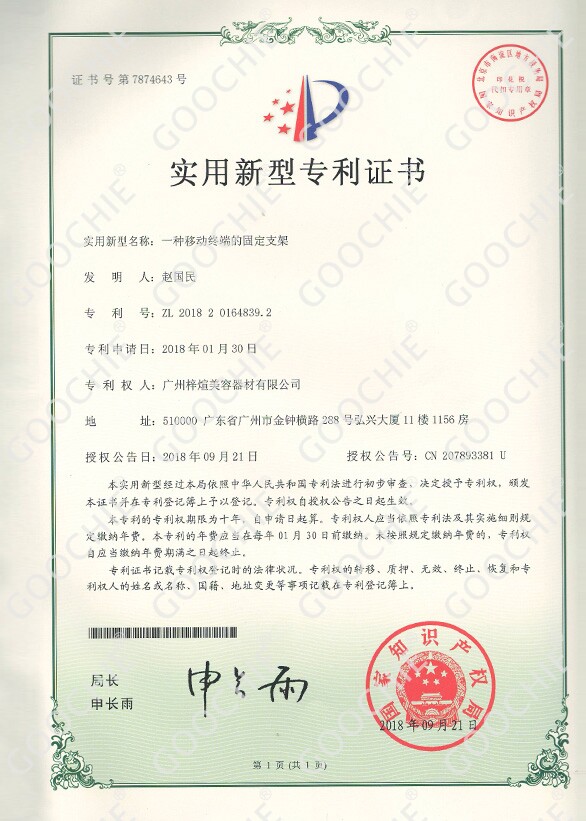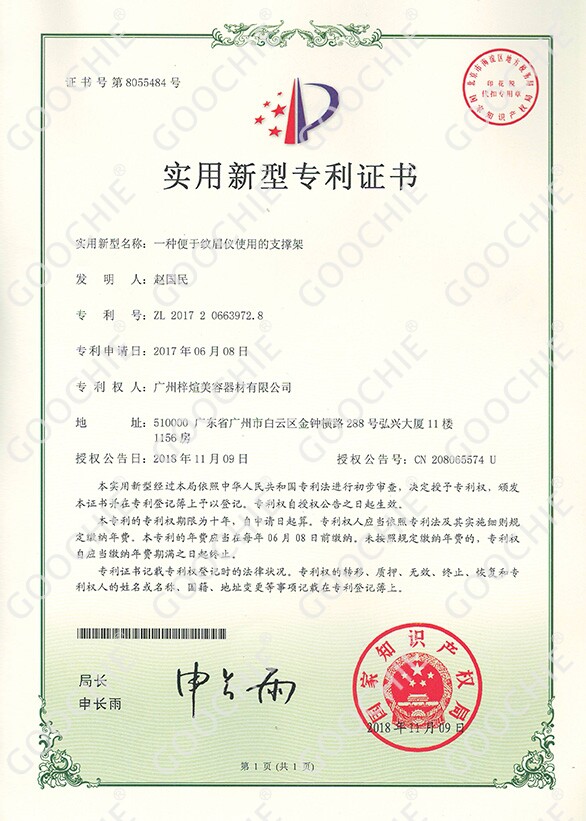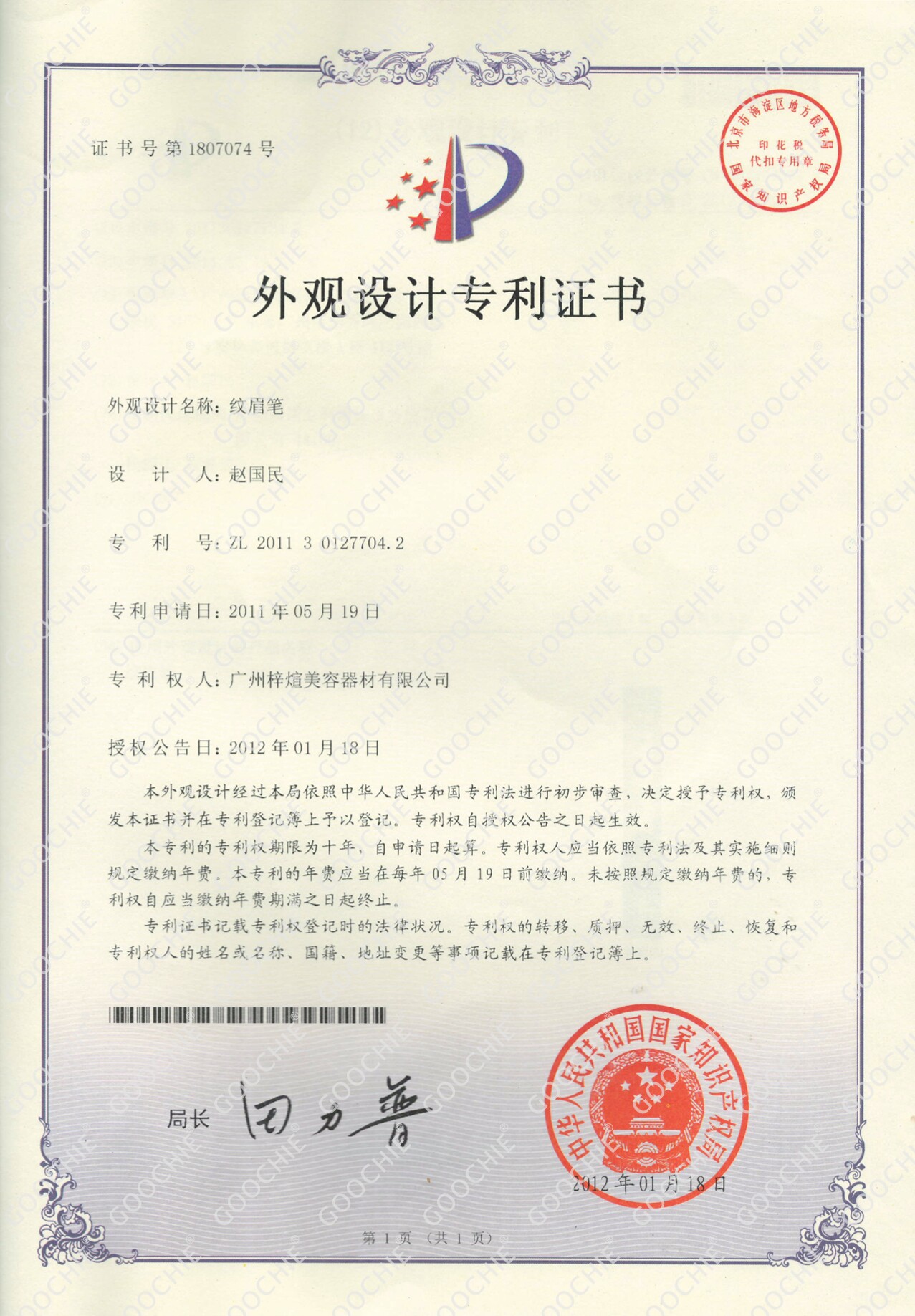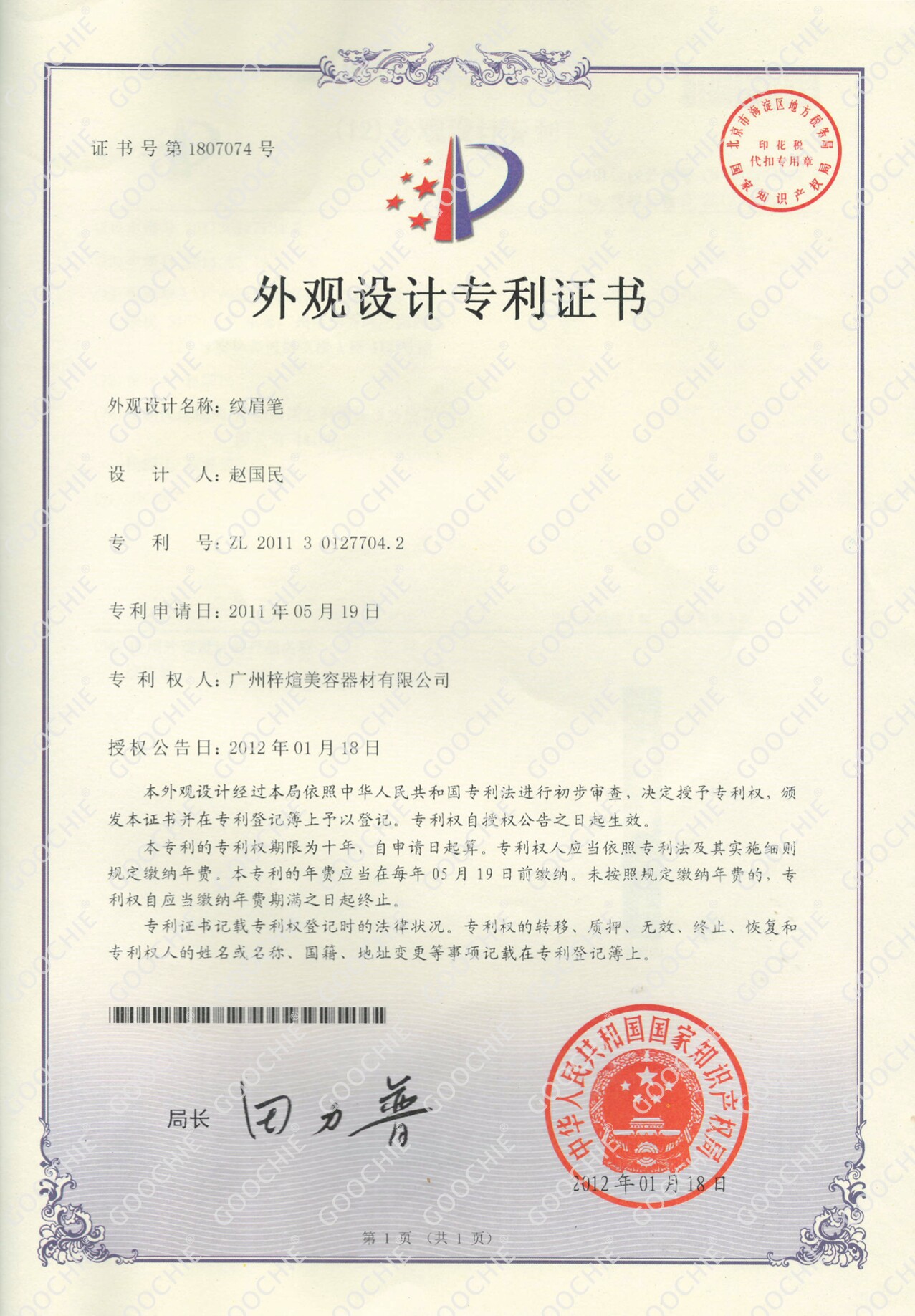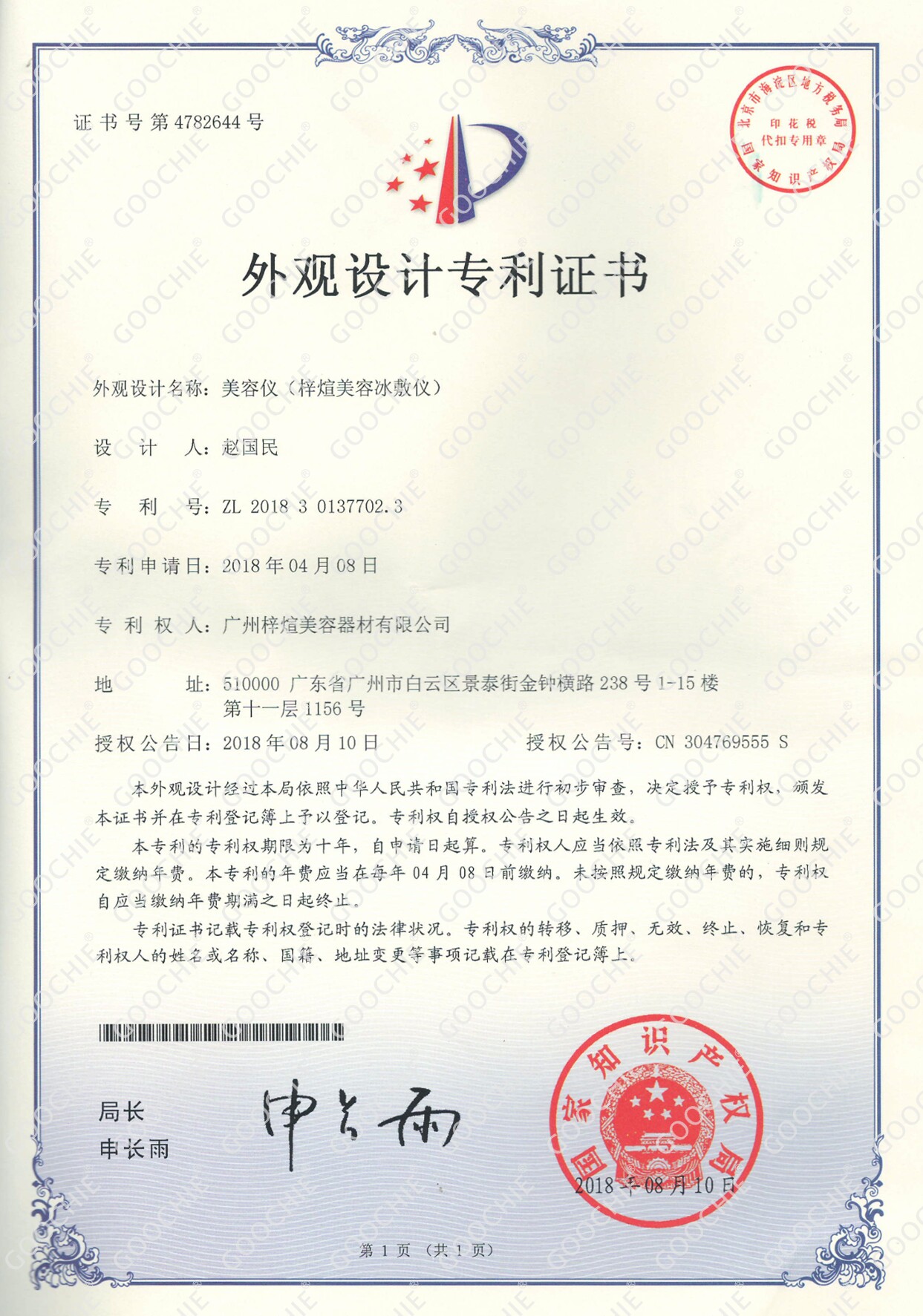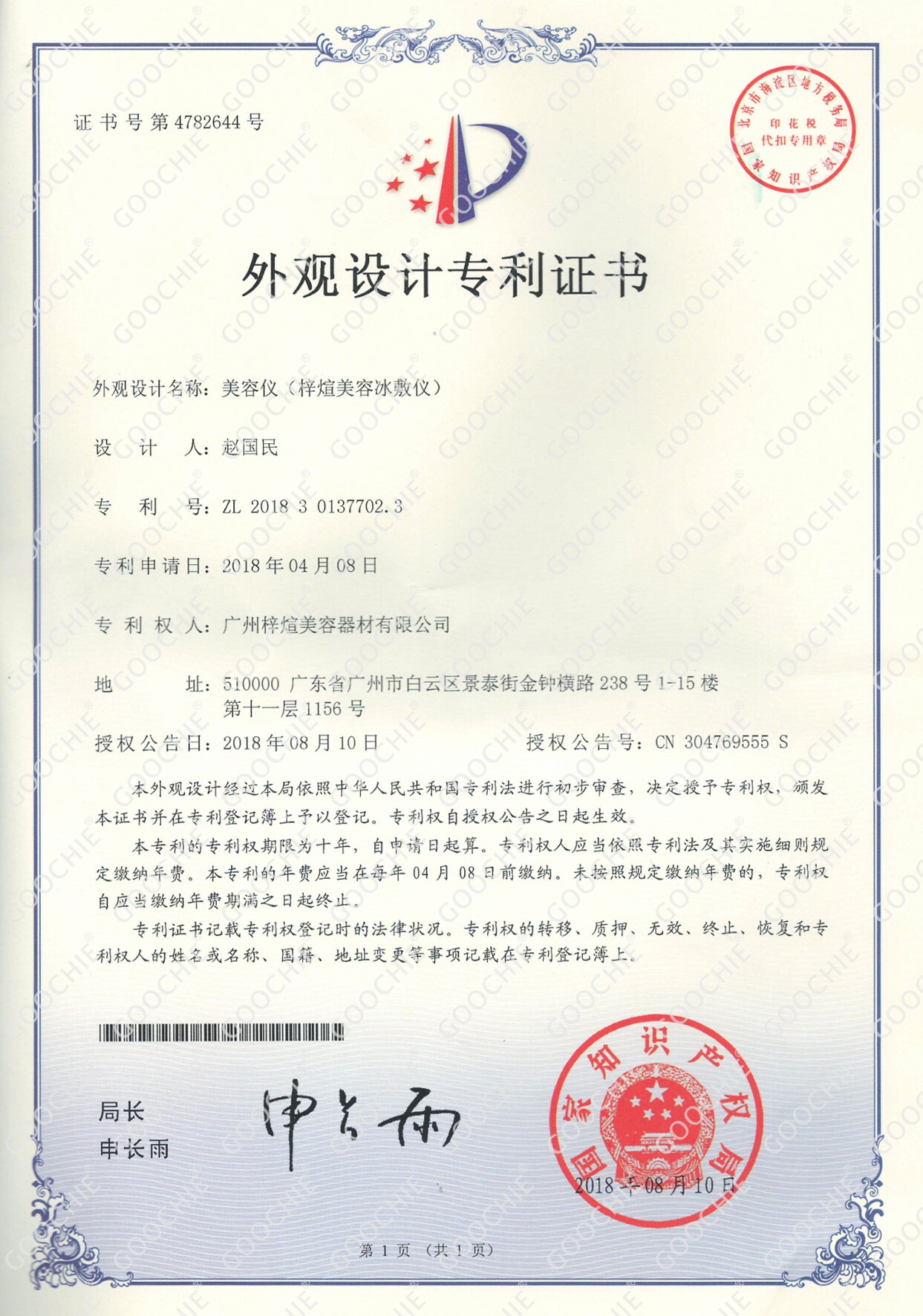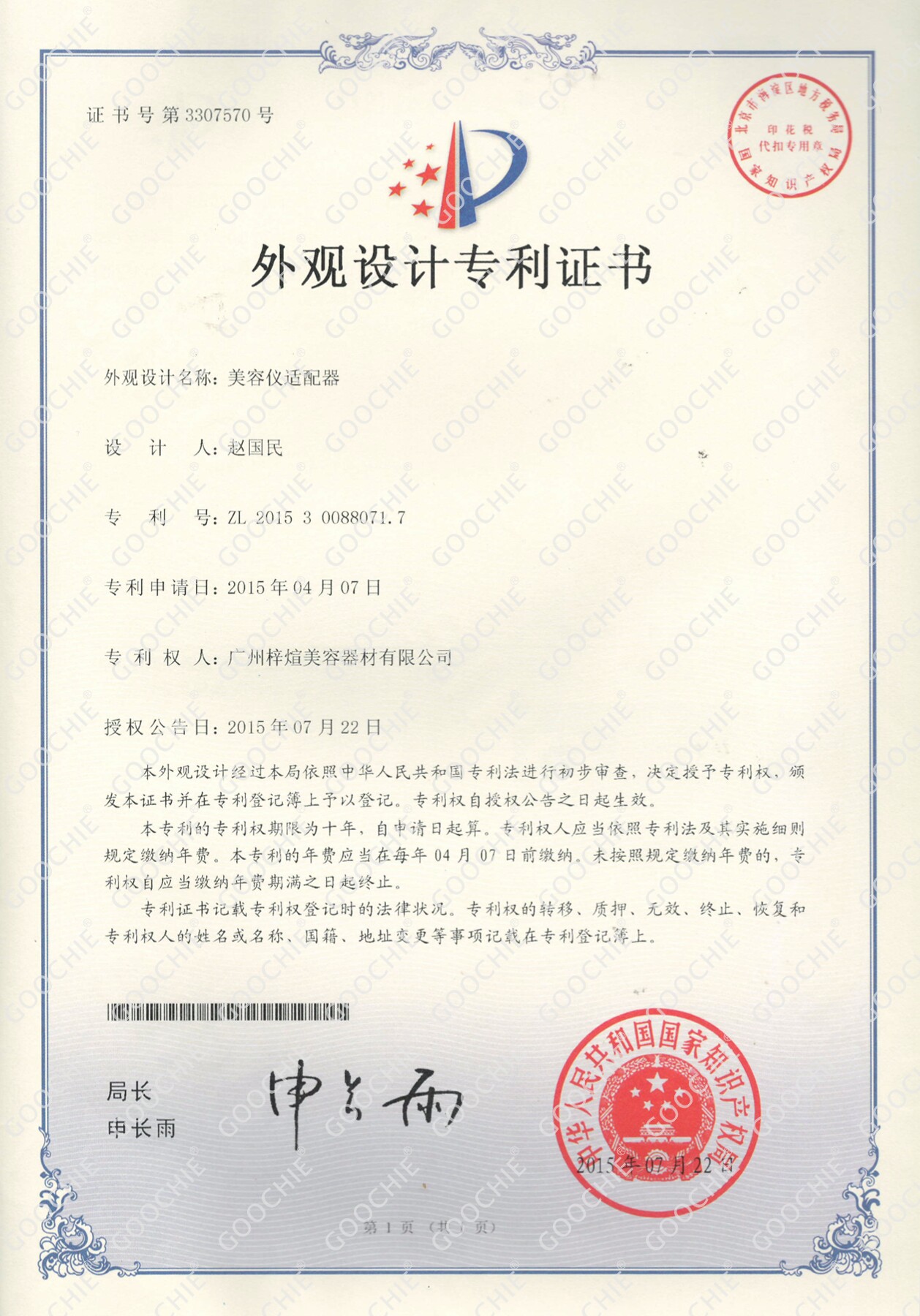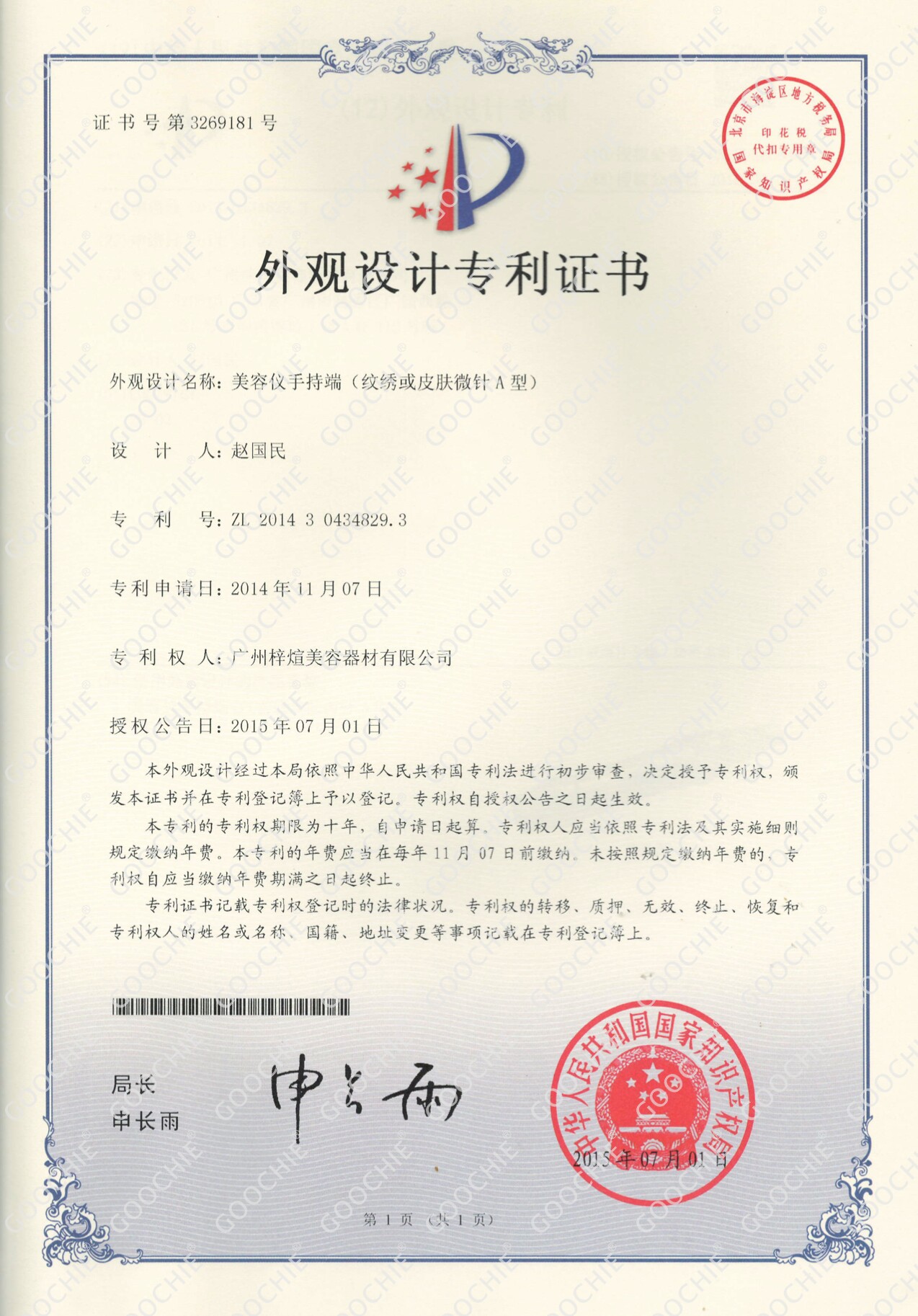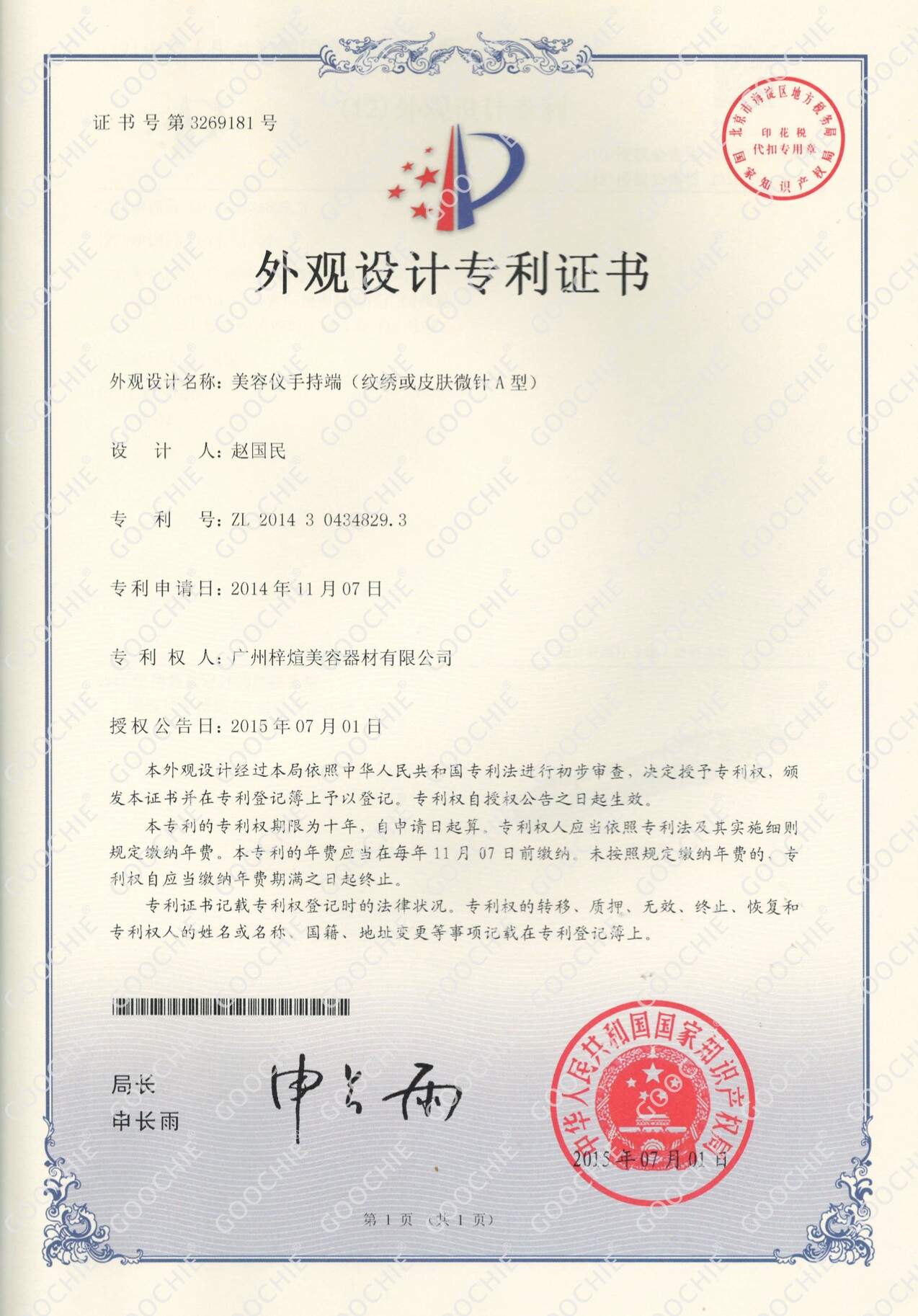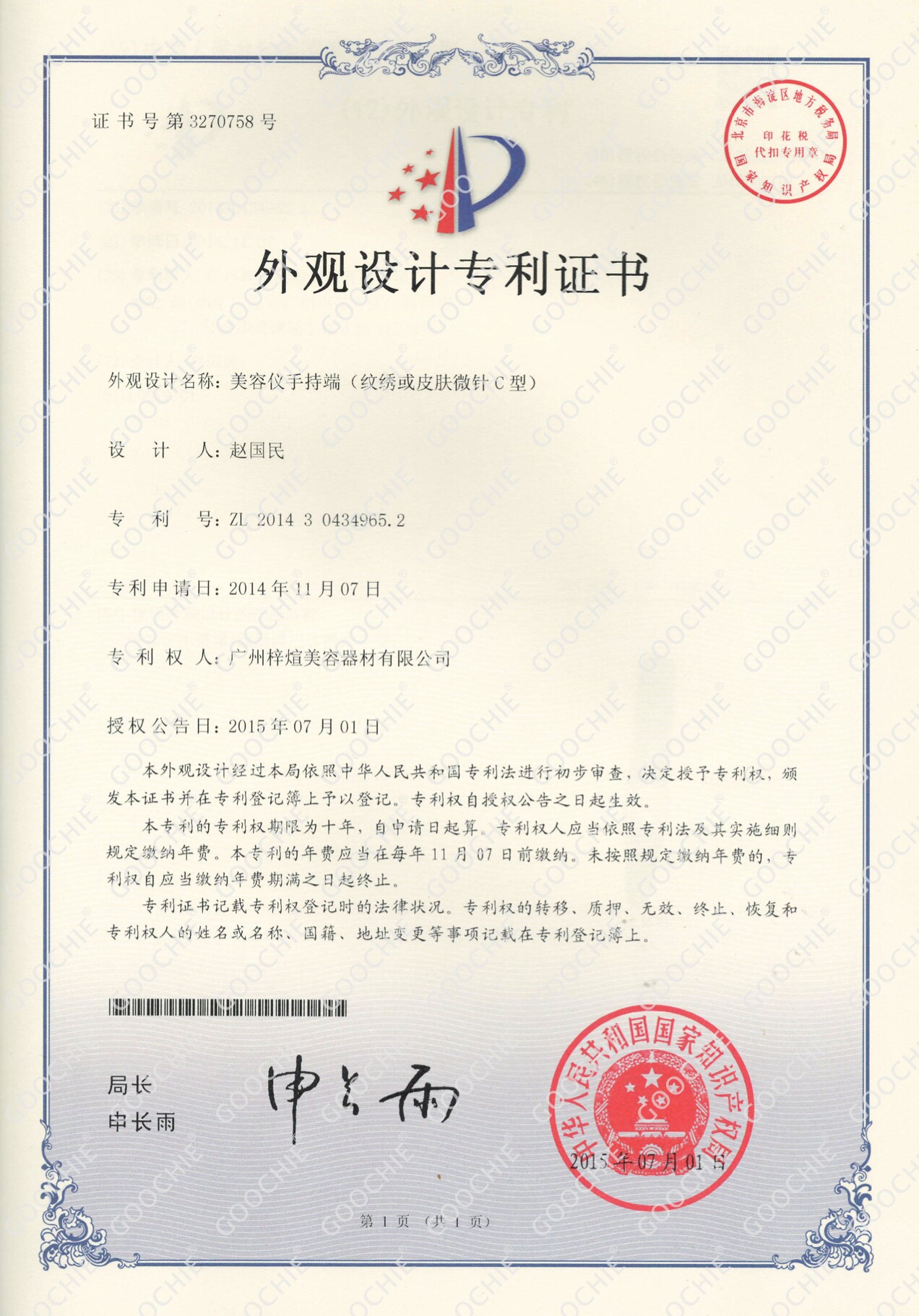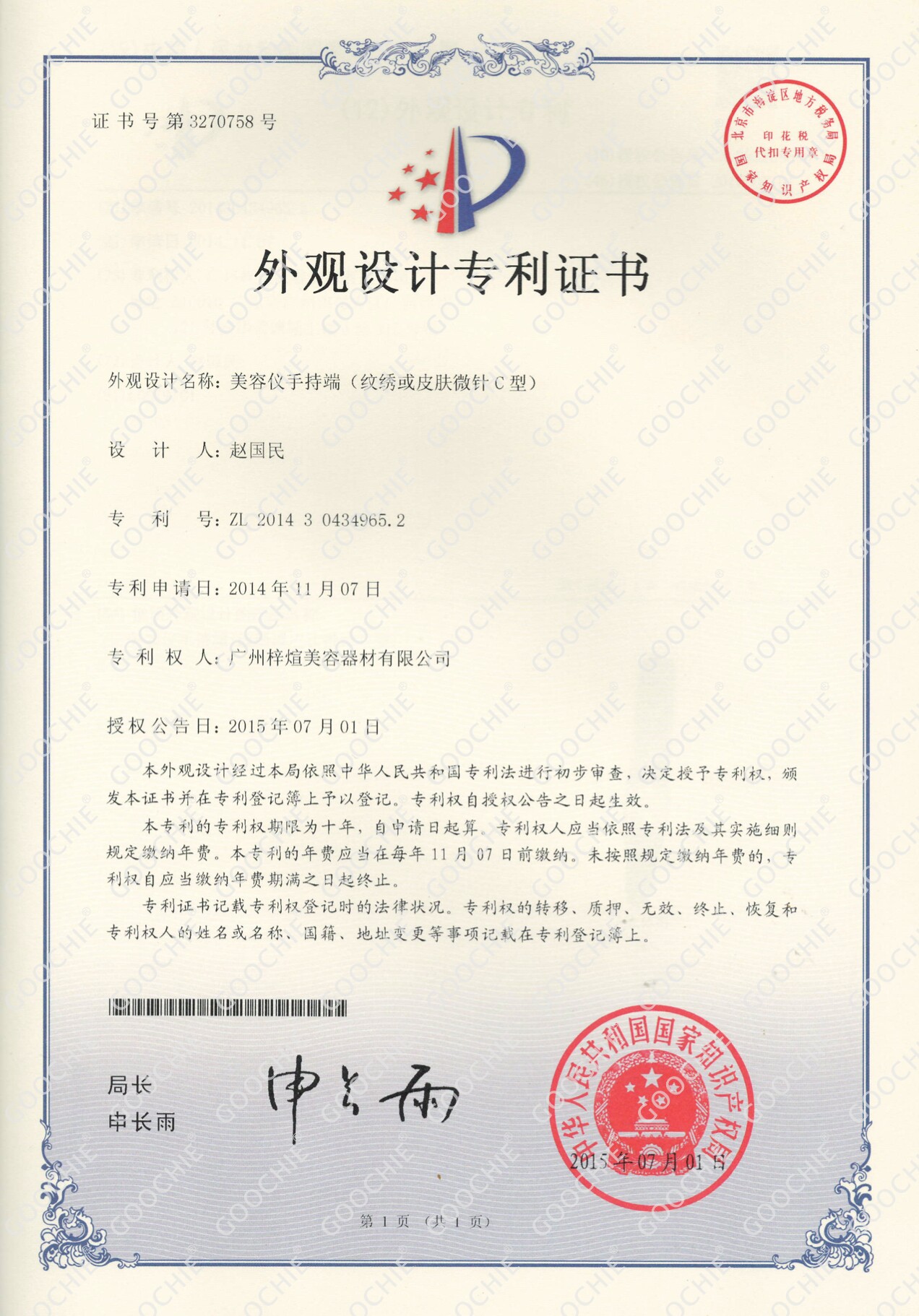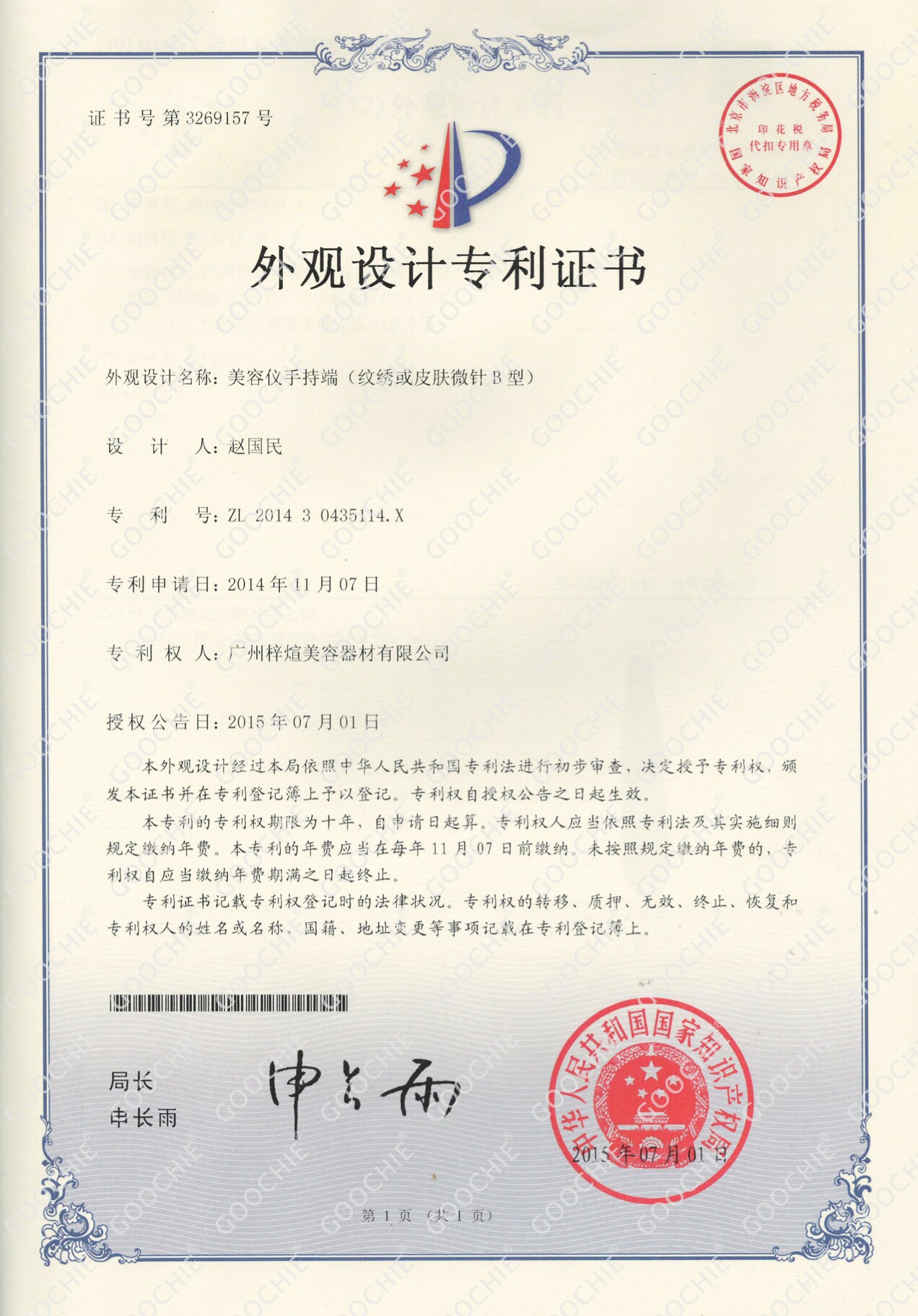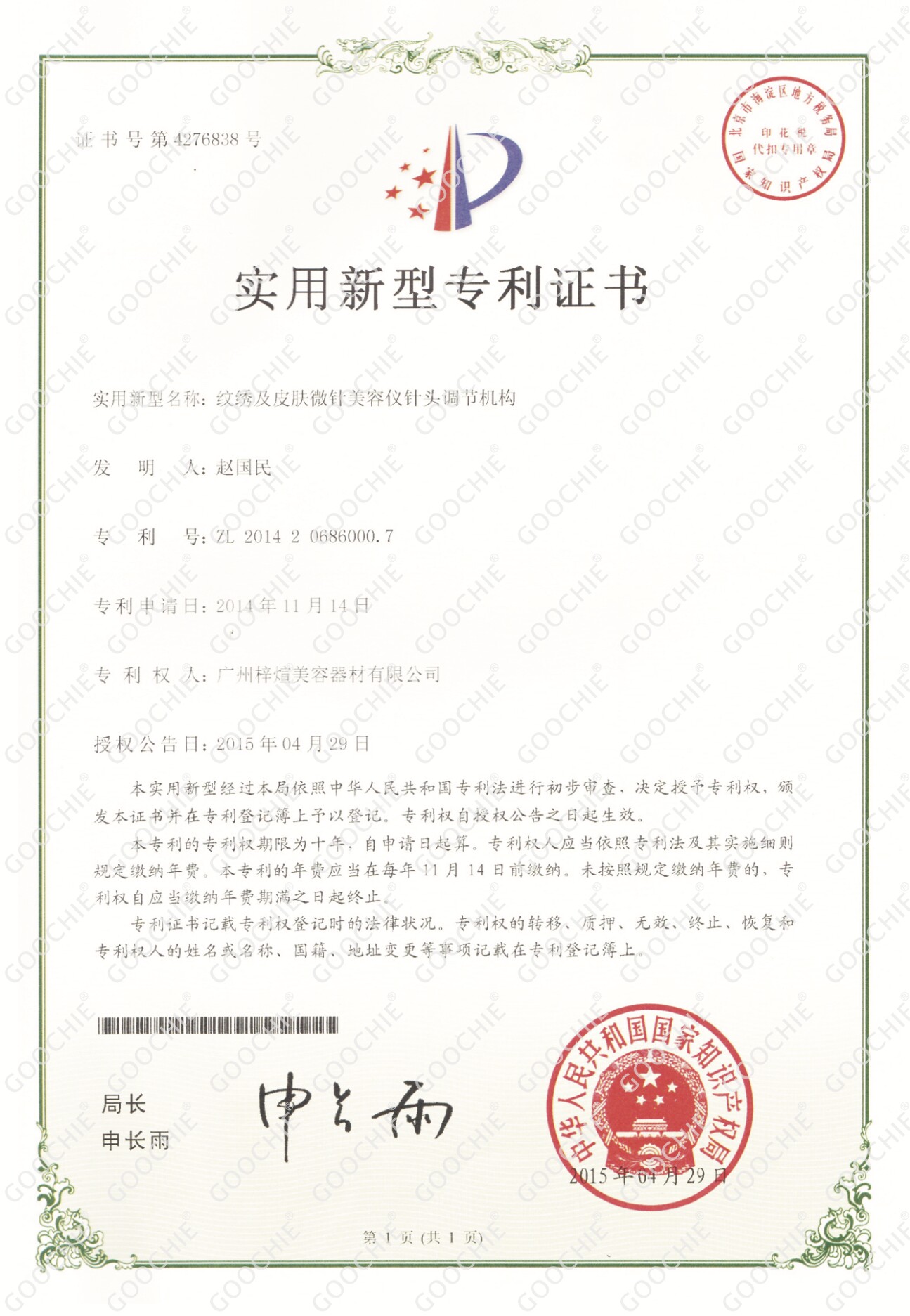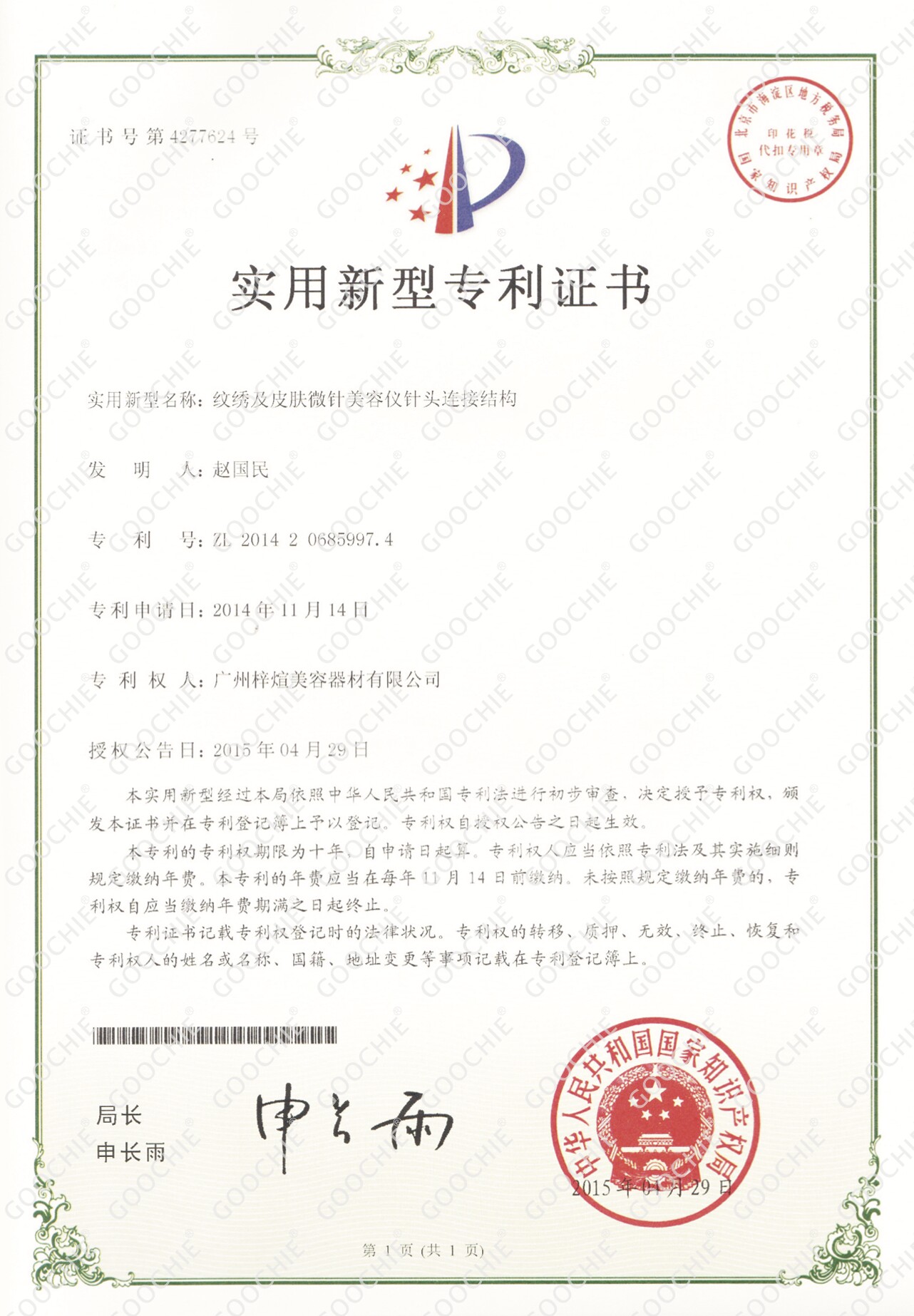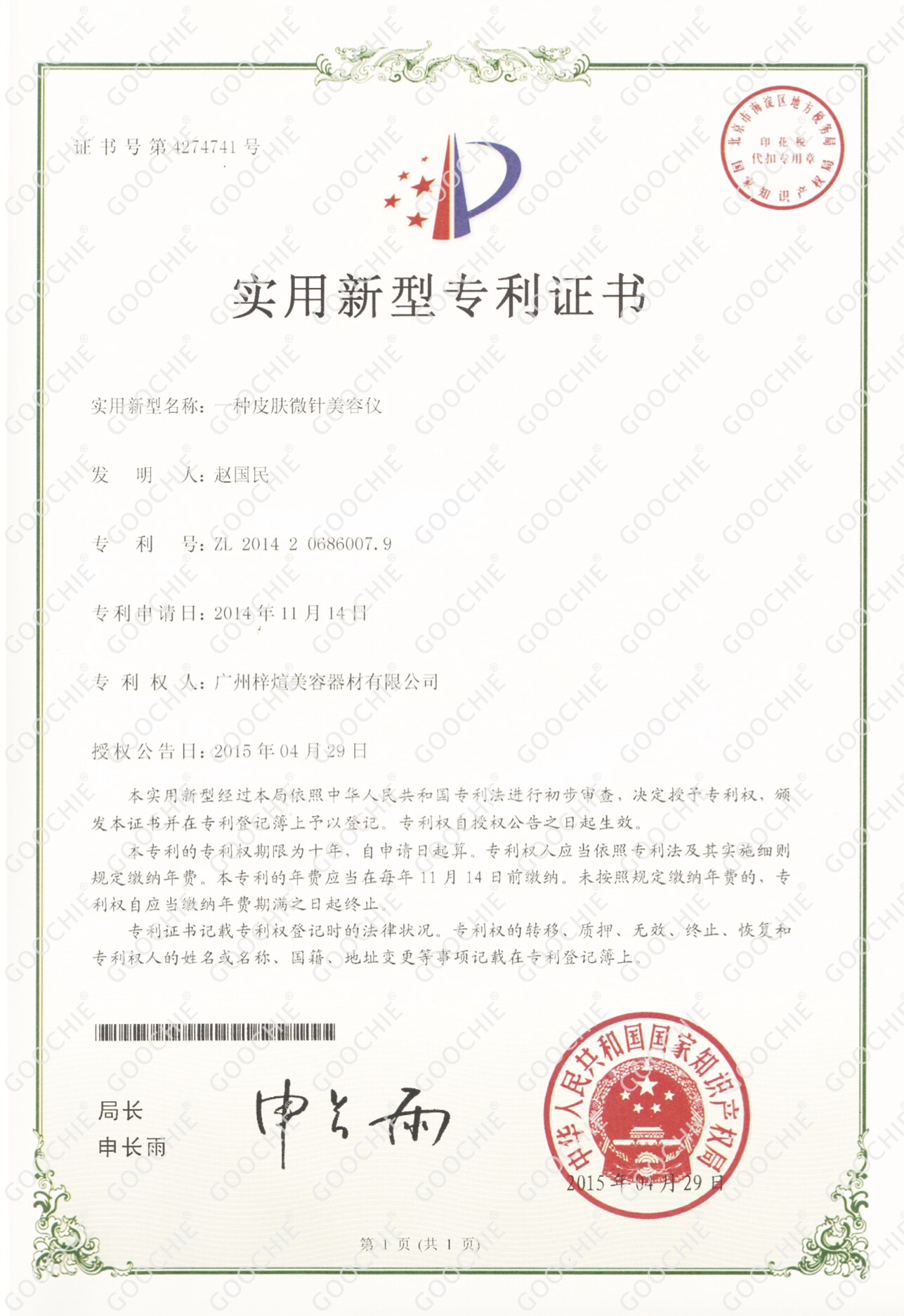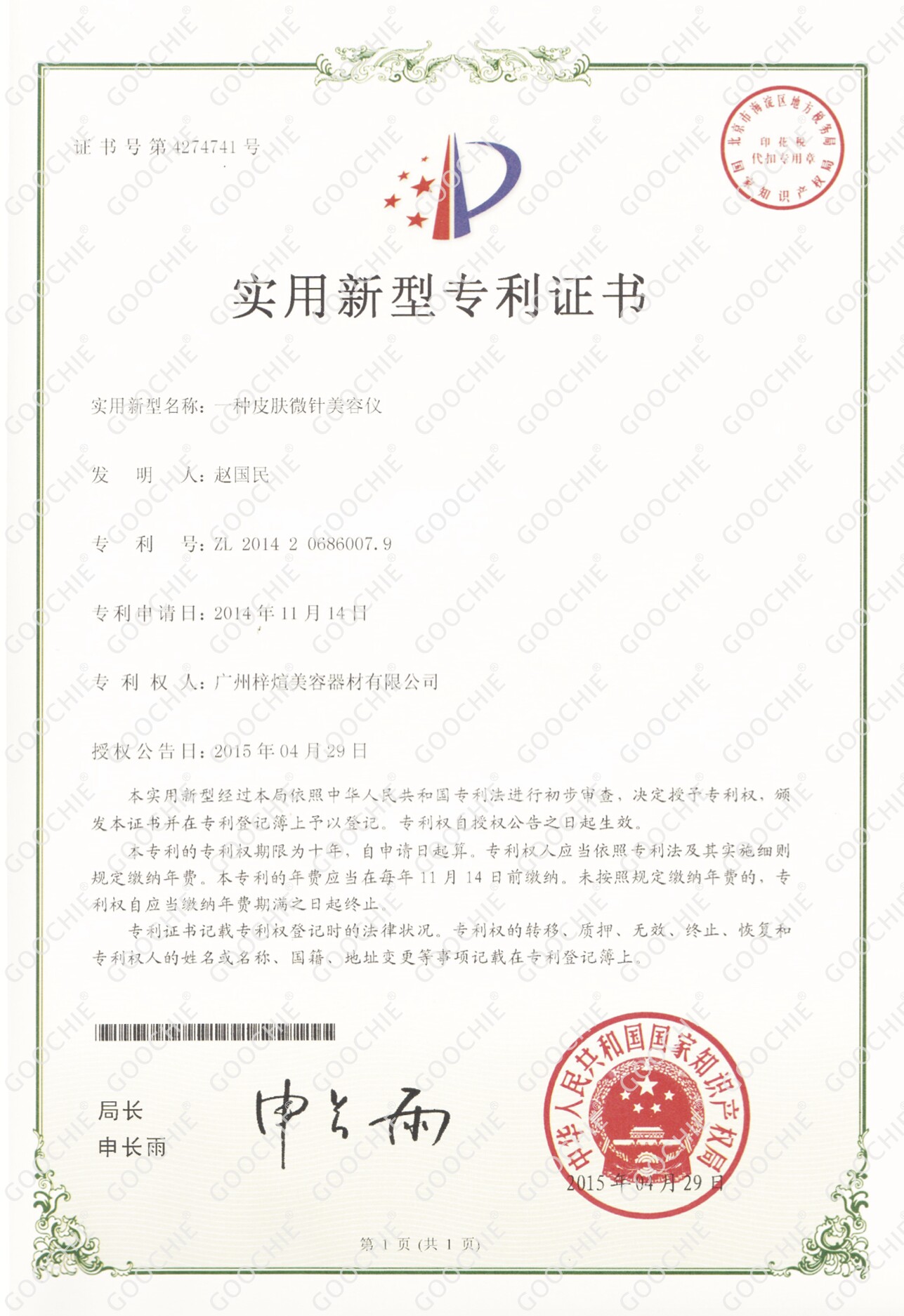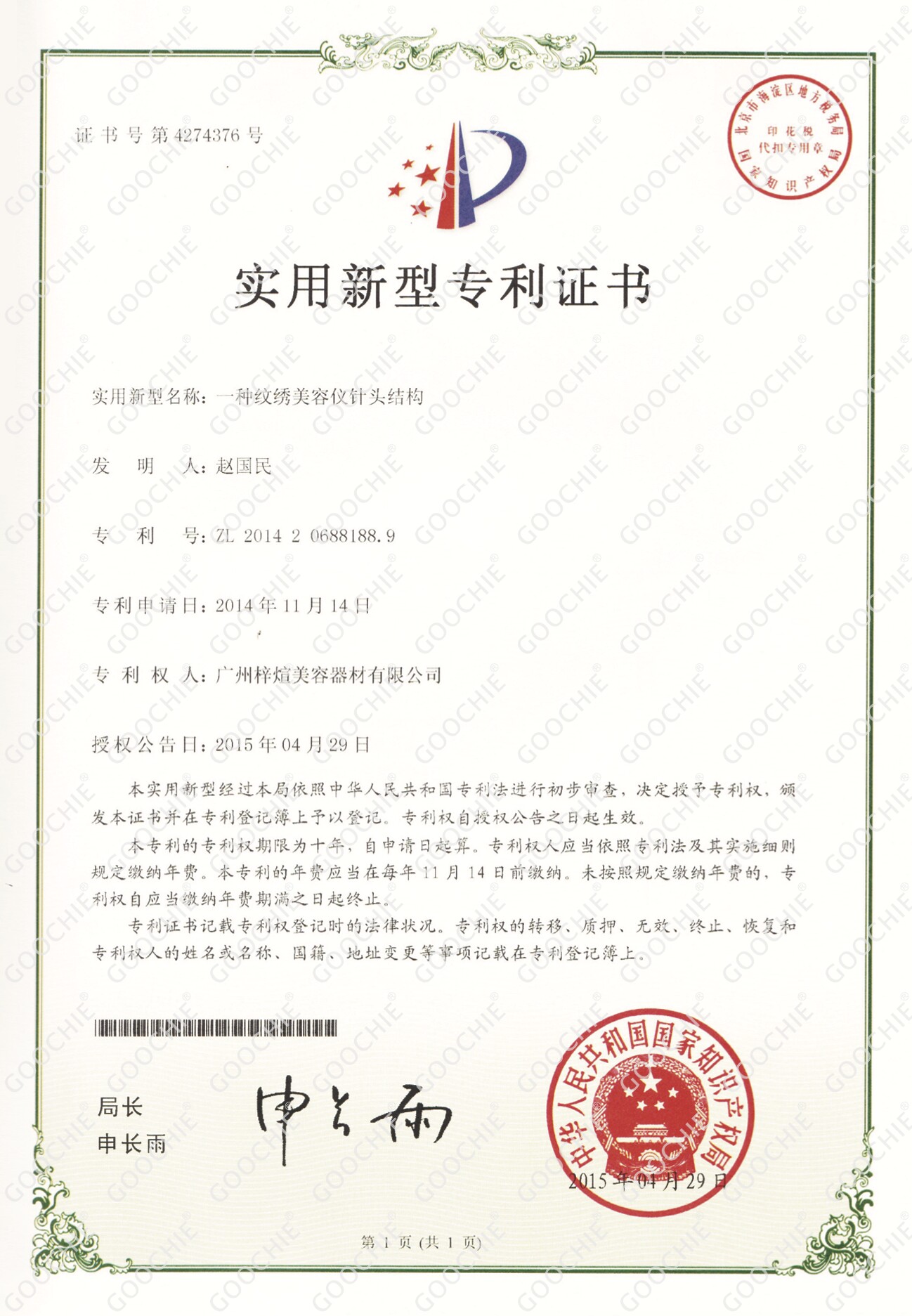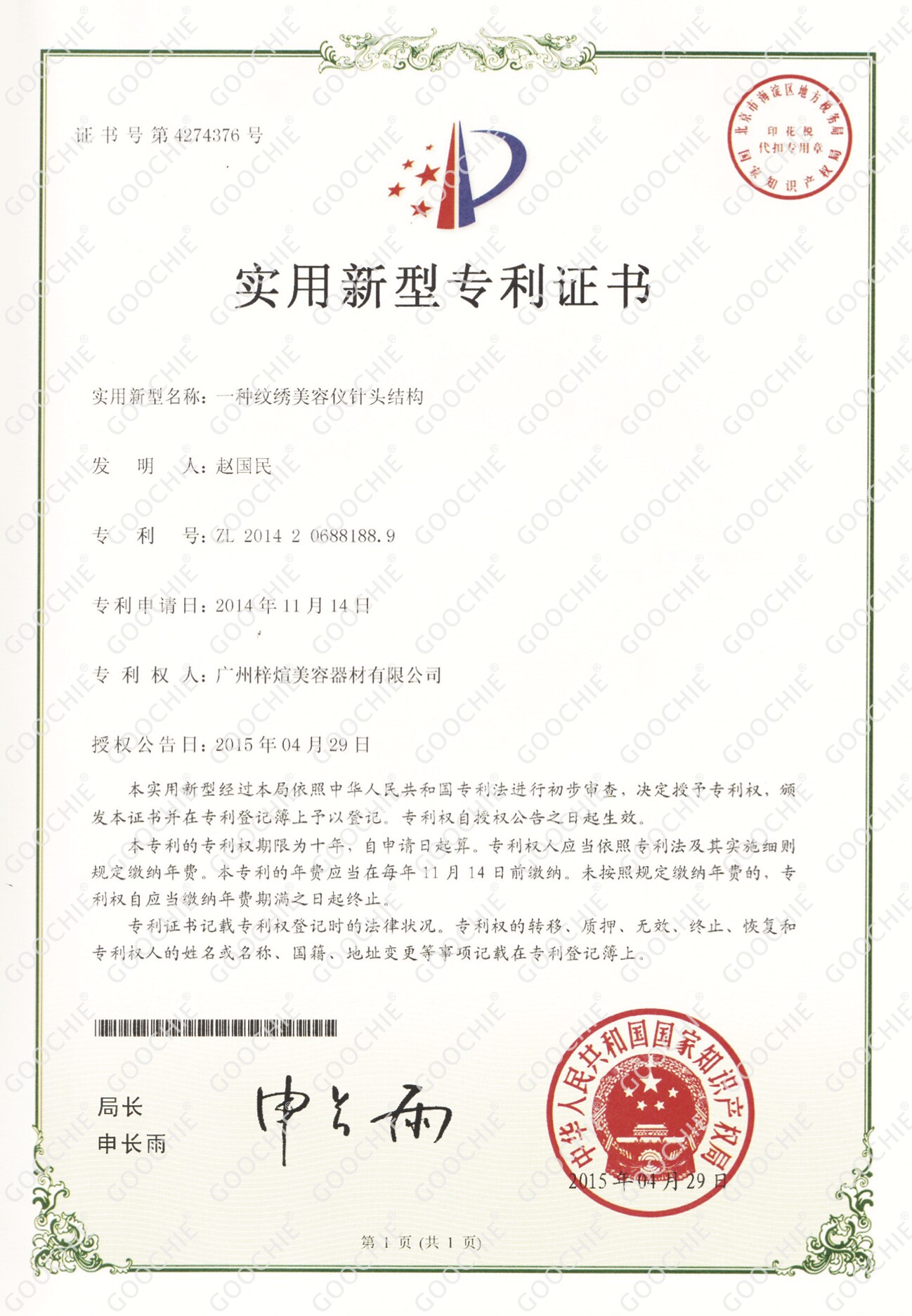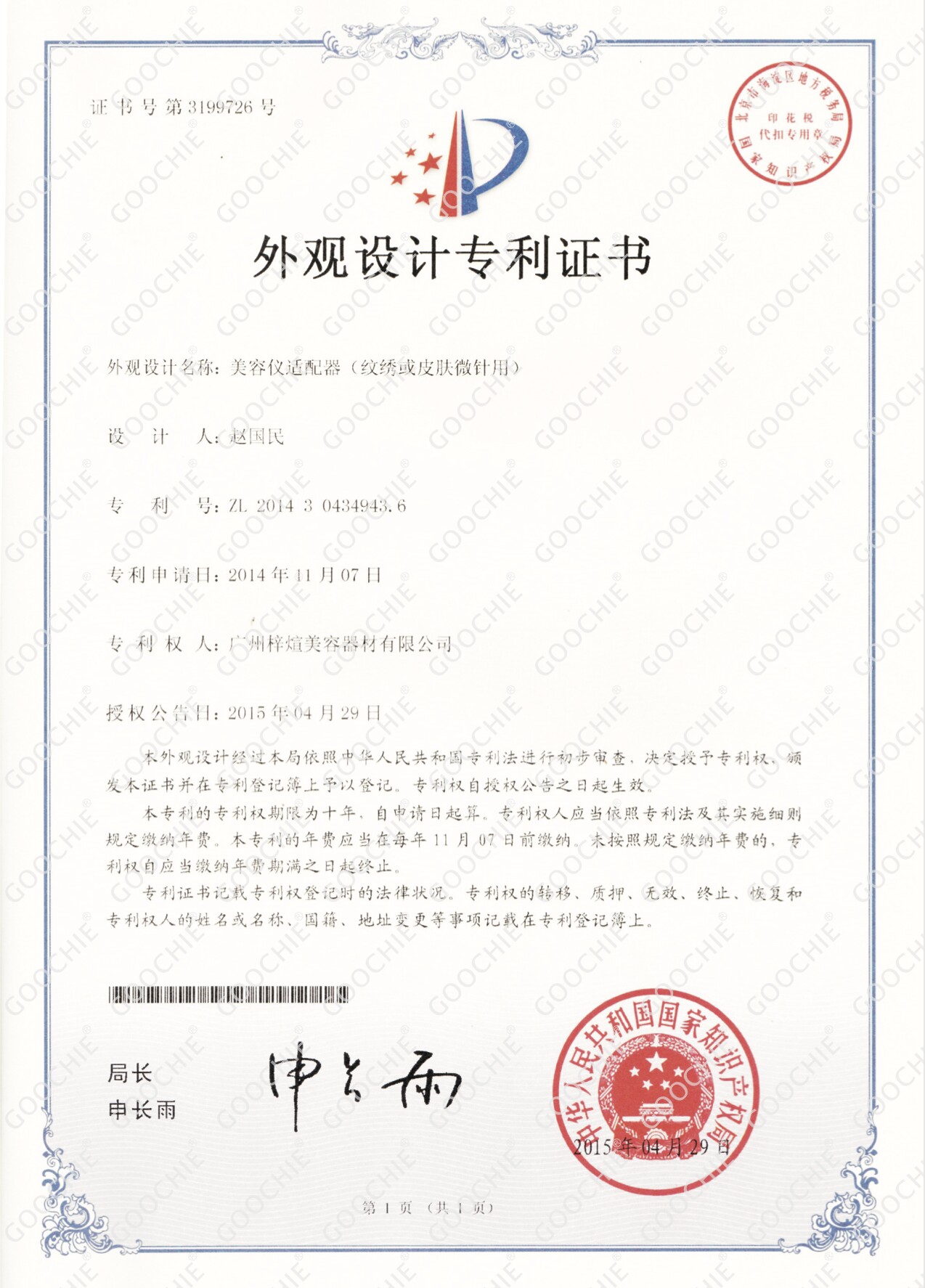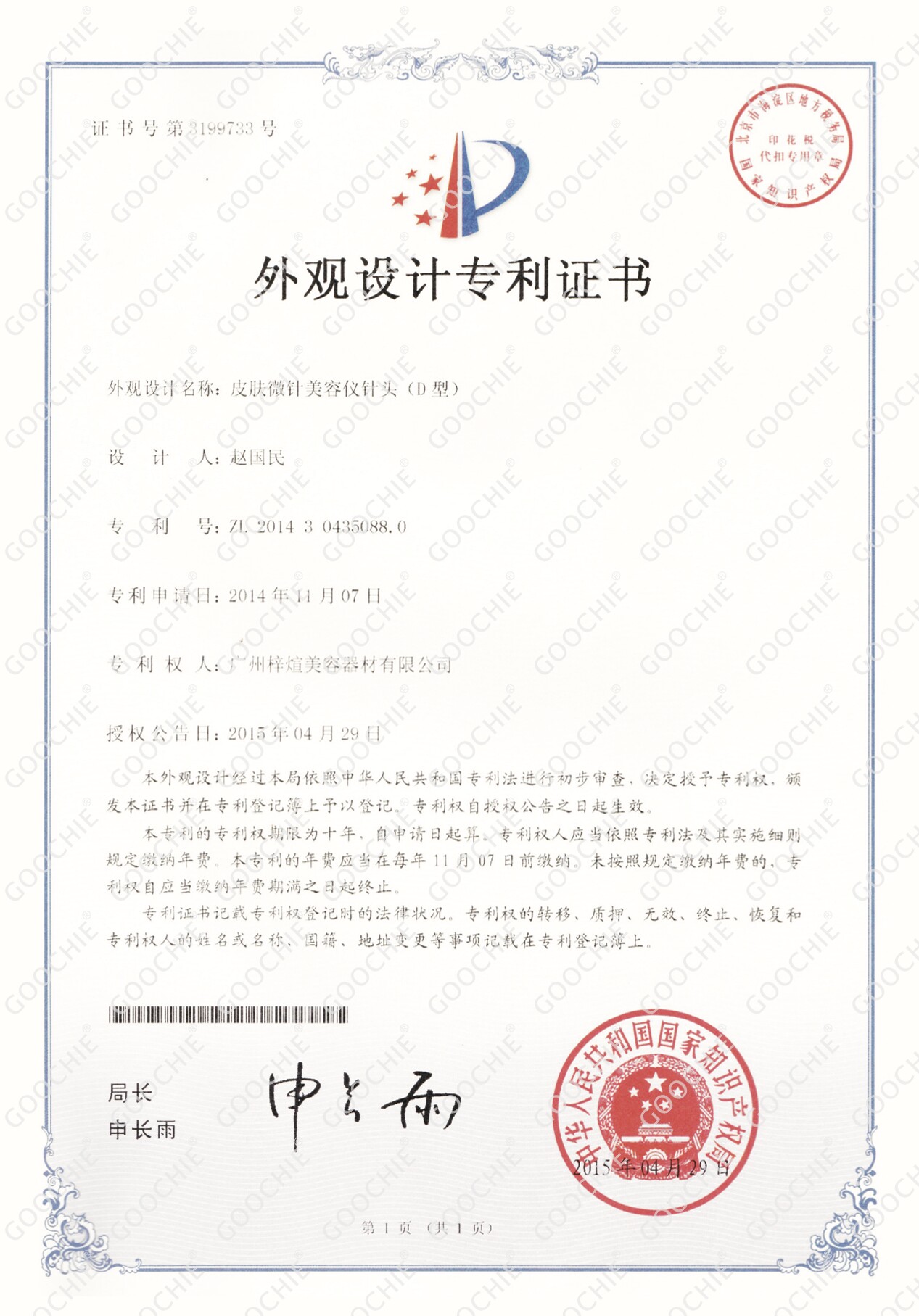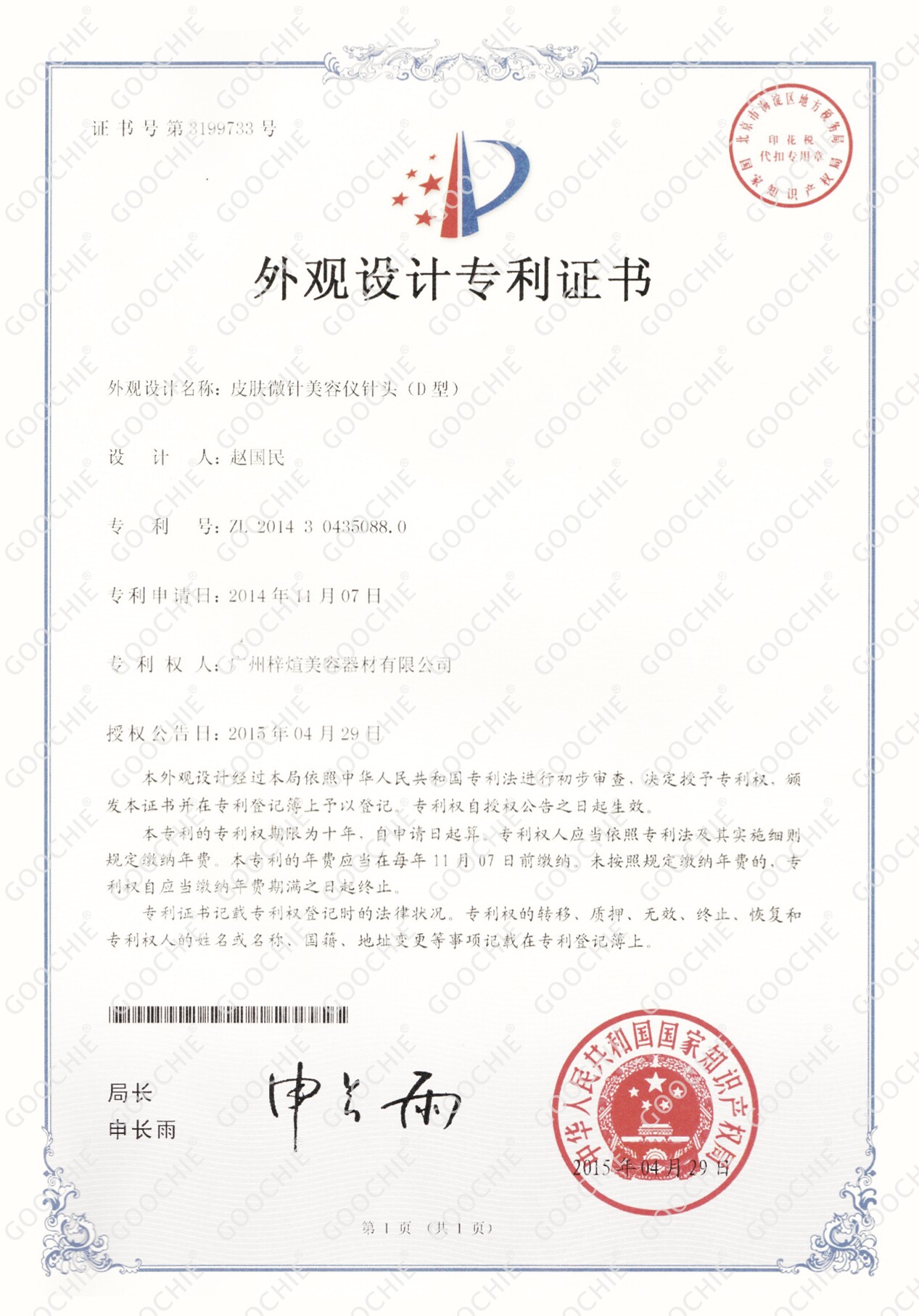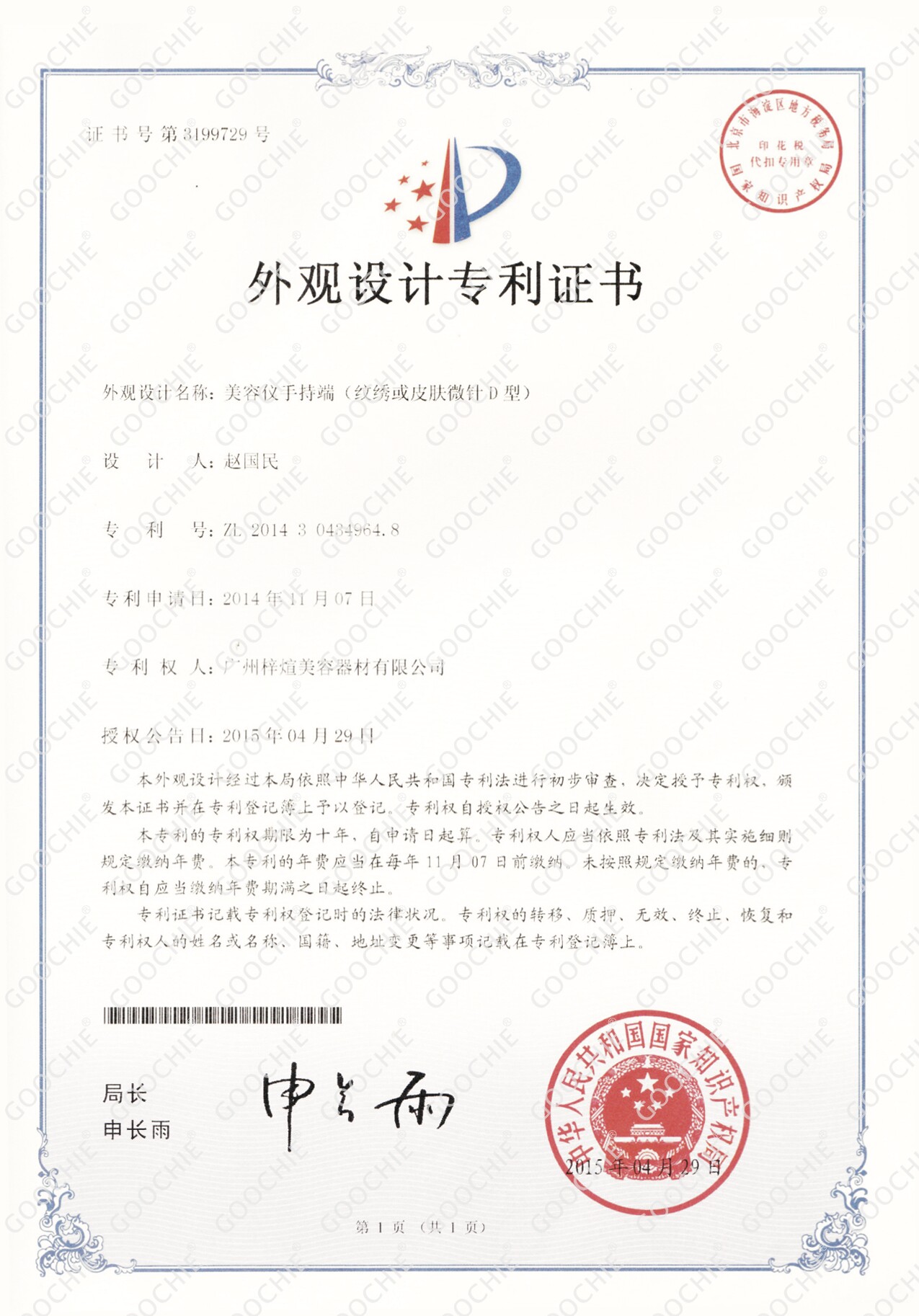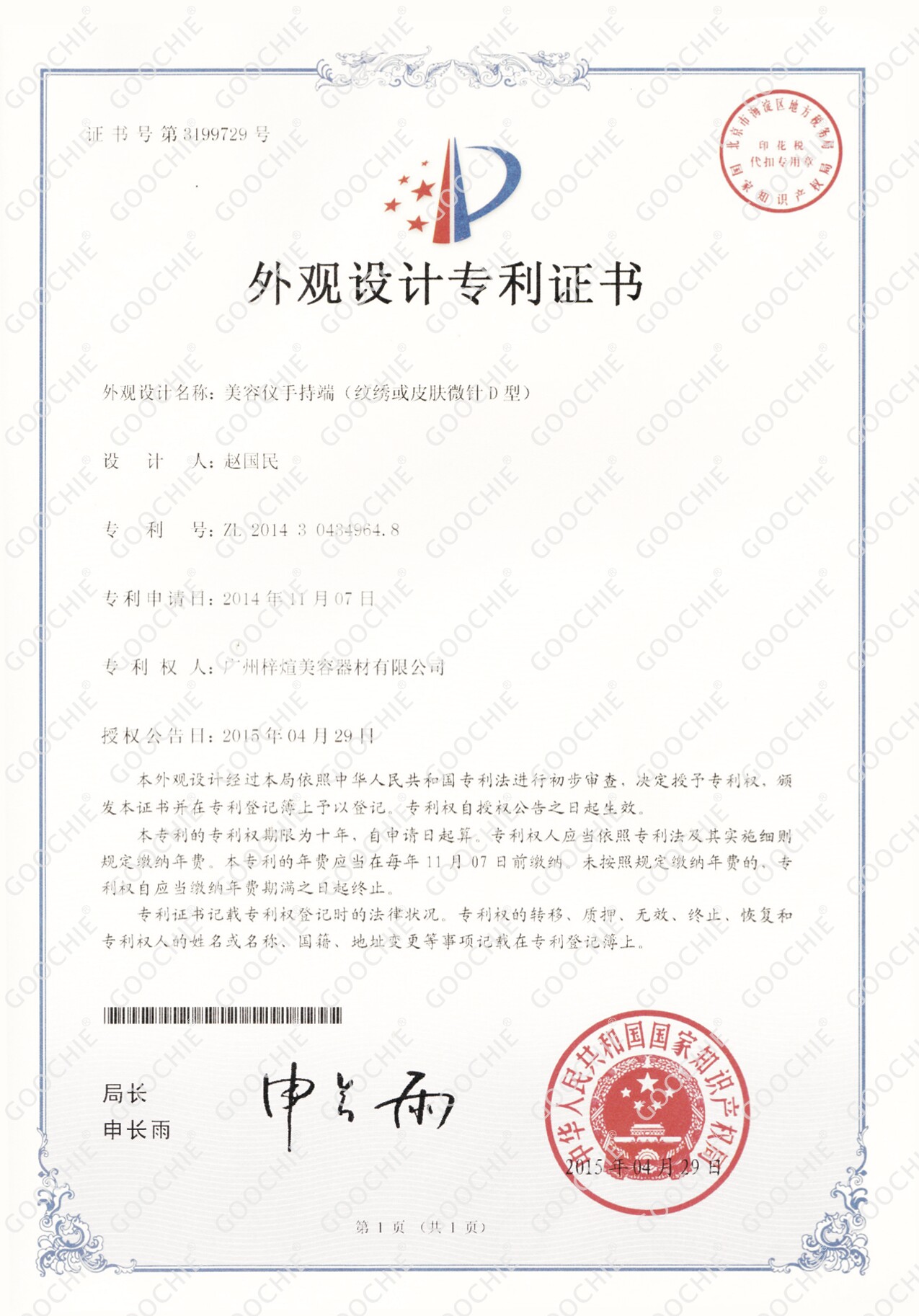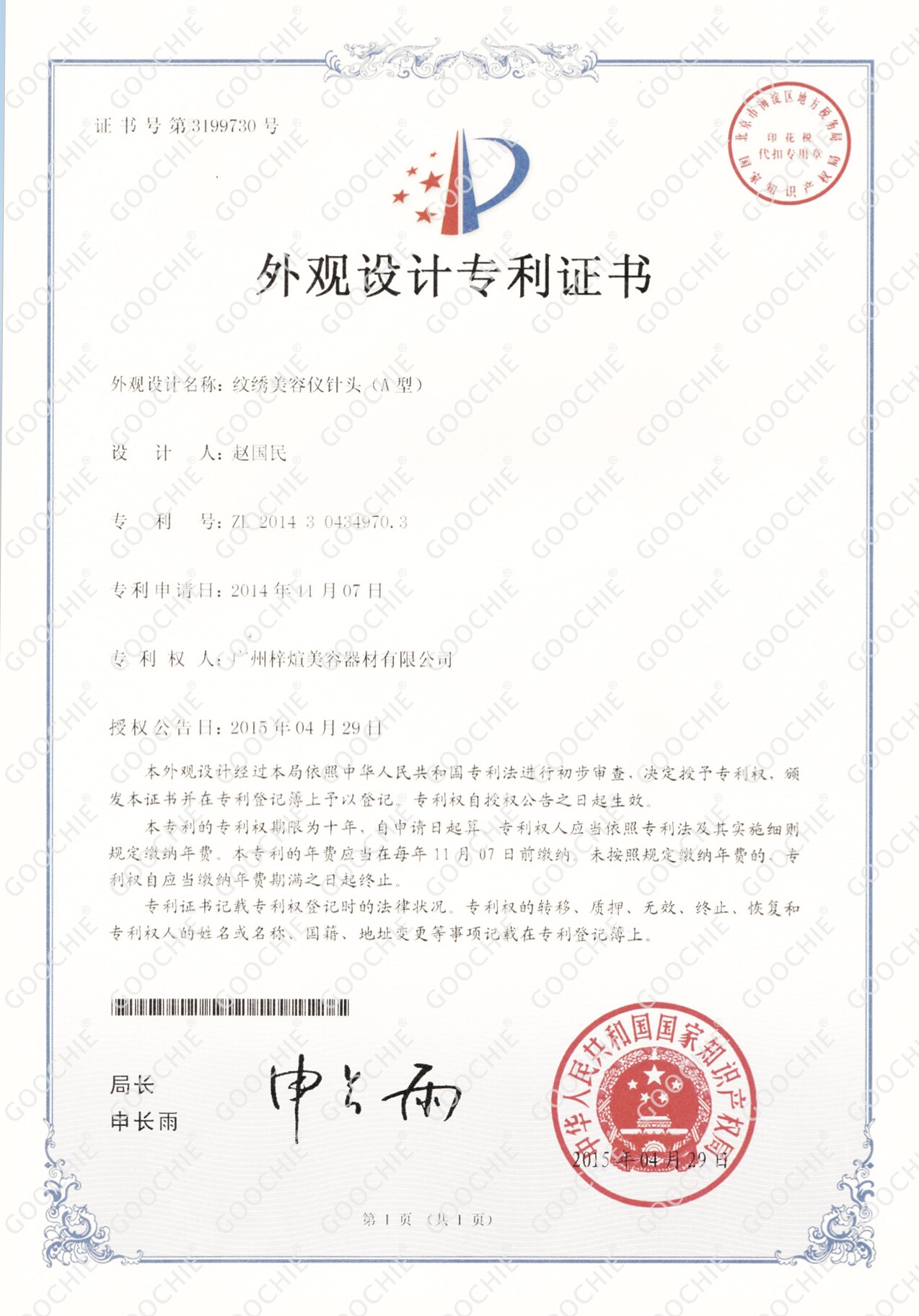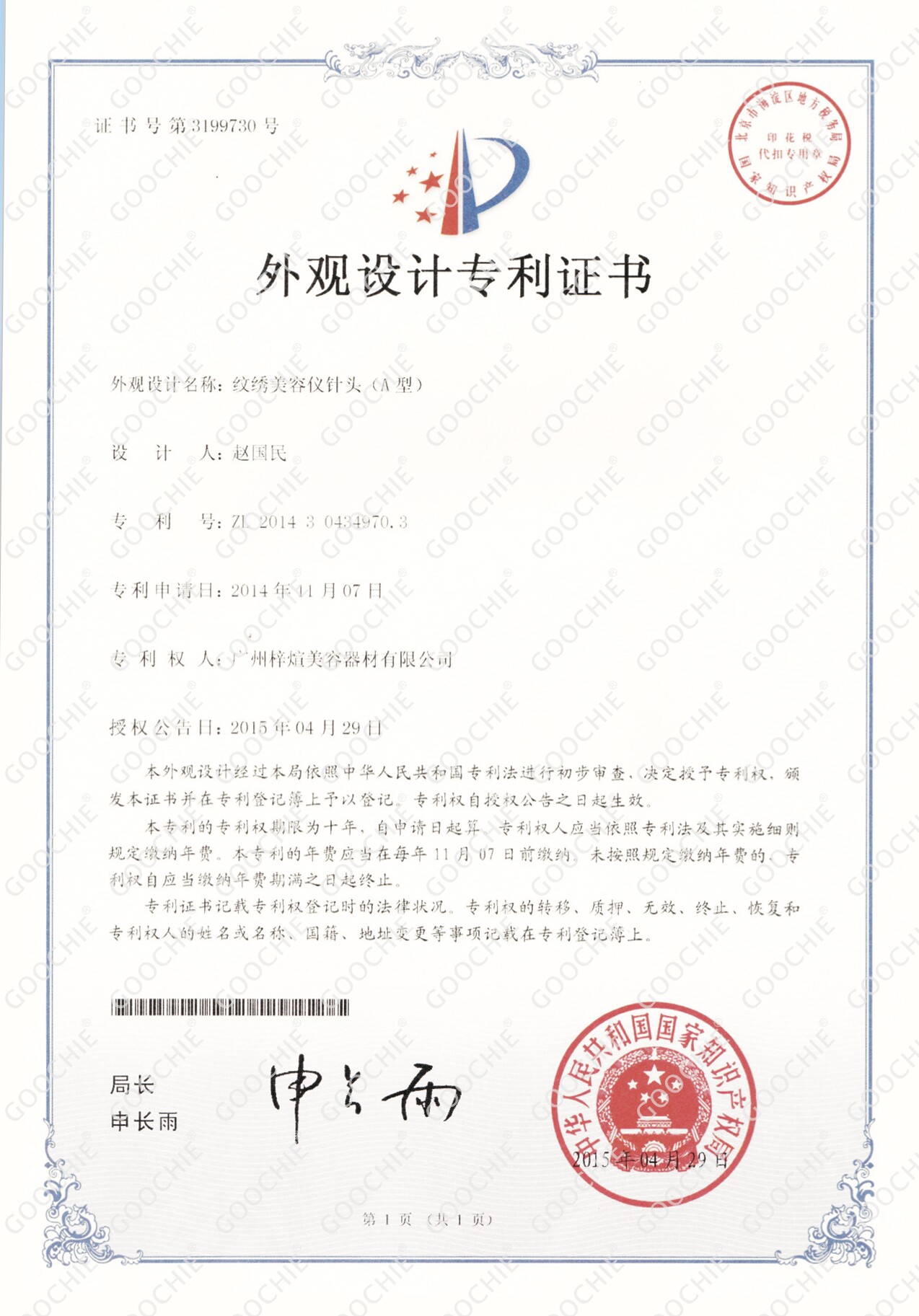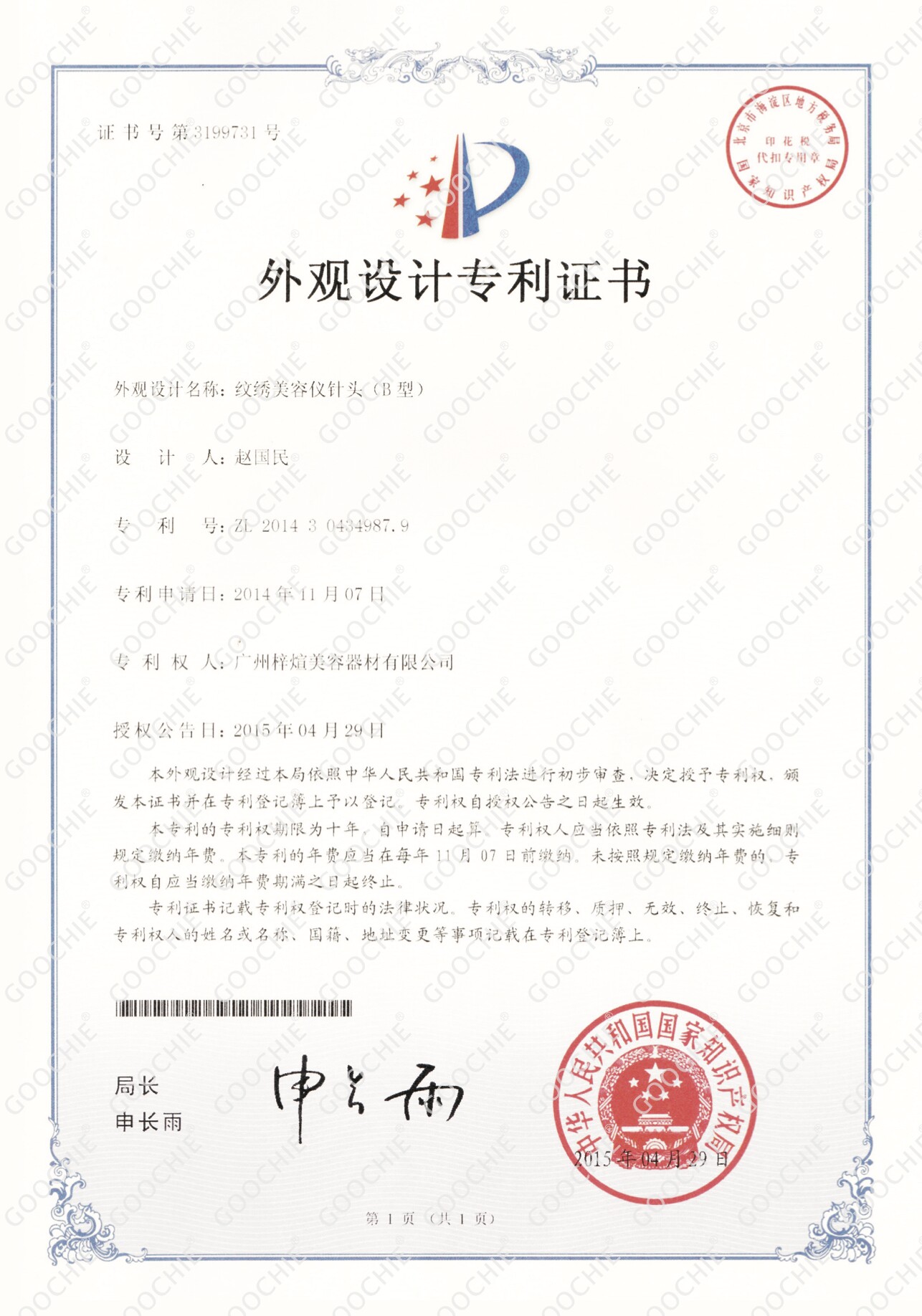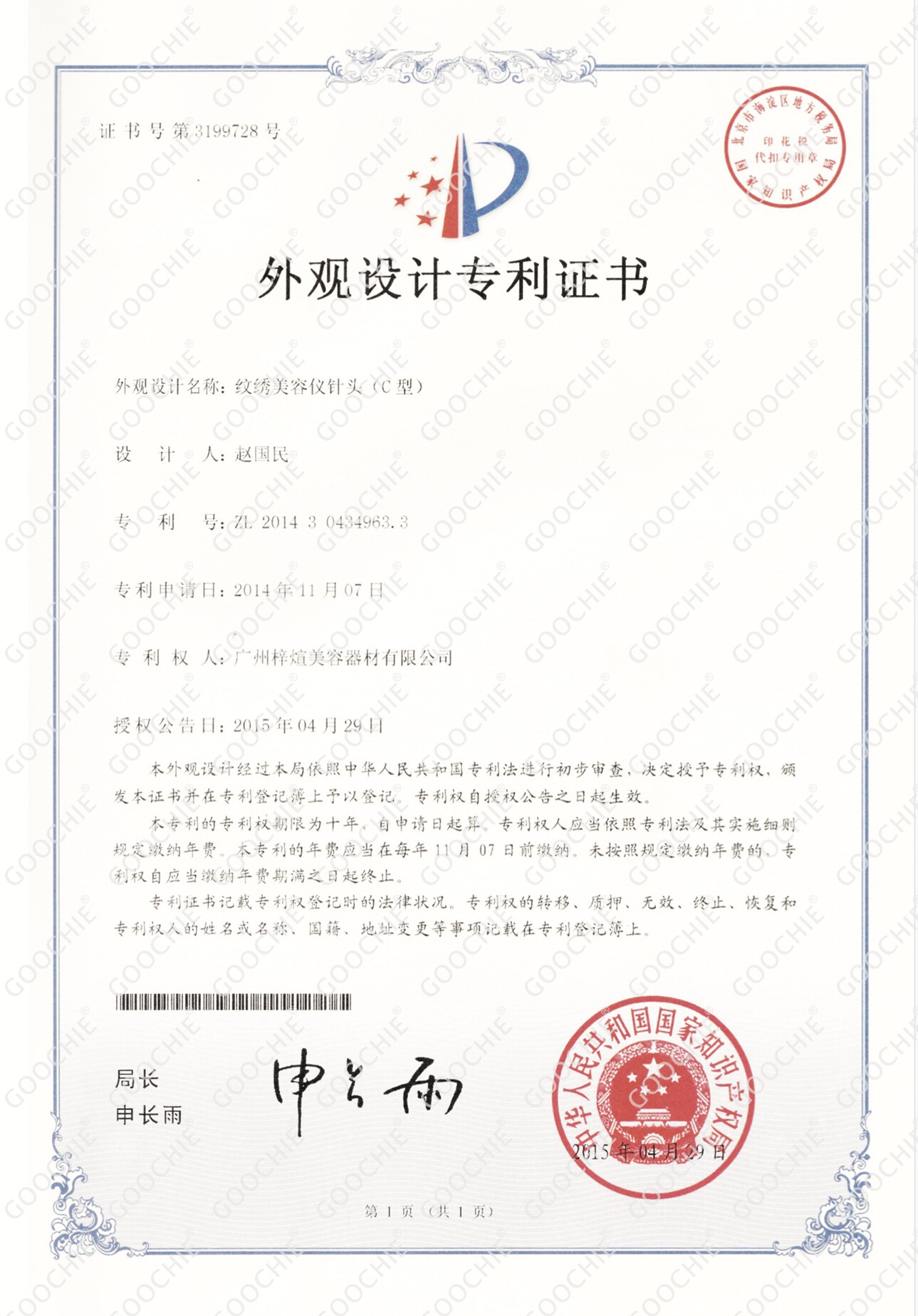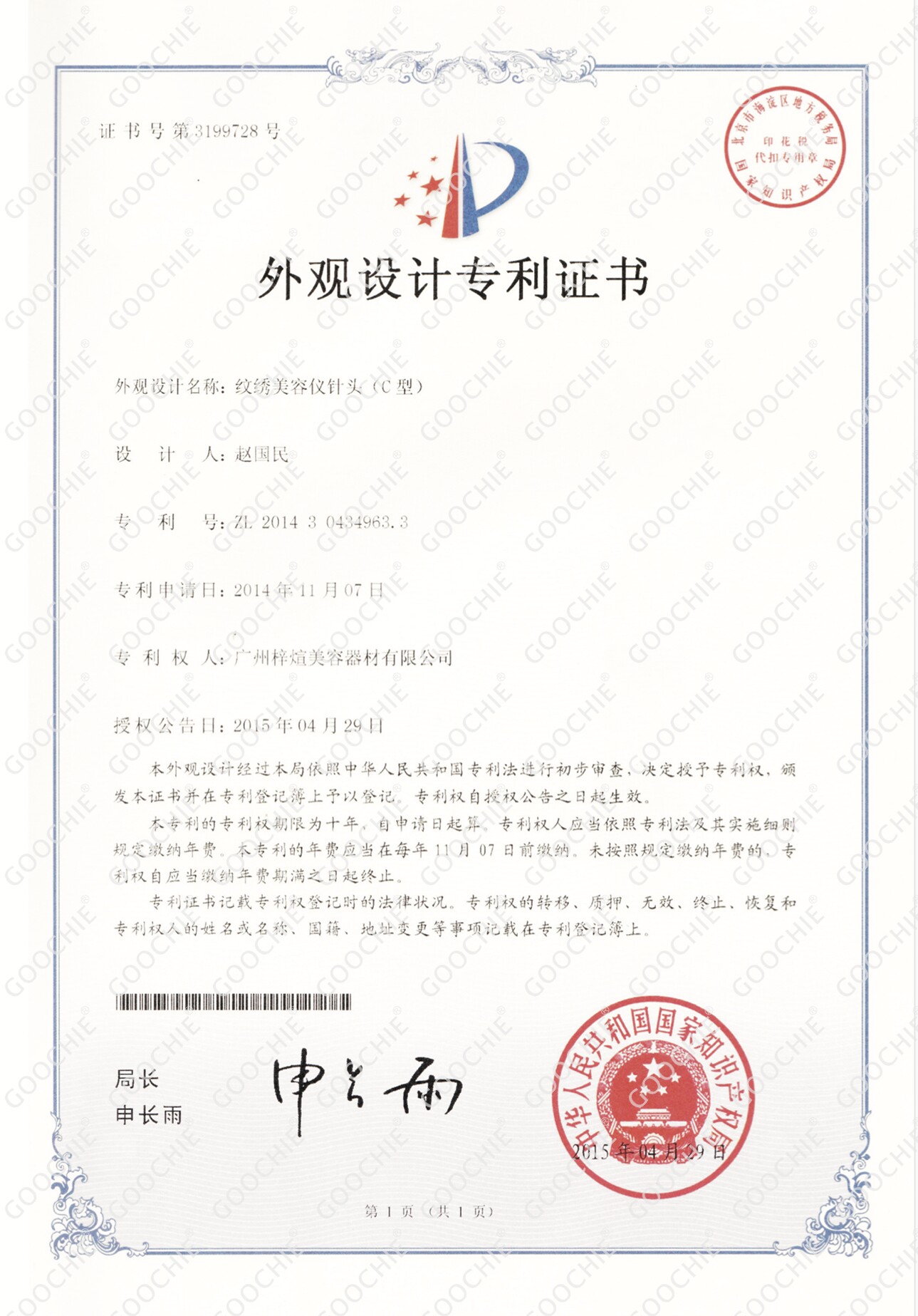 ISO9001:2015 Certification
With our factory certified to ISO 9001:2015, customers can be assured that we follow the requirements, specifications, guidelines, and characteristics set forth to ensure that we are consistently producing materials, products, processes, and services that meet world-class standards. Not only that, but our certification also means that our products and services are safe, reliable and of good quality. We have processes in place to minimize waste and error, and to increase our productivity.